Nurse Encourages Patients to Choose a Health Advocate
Recently, a close family member had a sudden serious illness requiring a prolonged hospitalization and a three and one-half weeks stay in the intensive care unit. During this sudden and unexpected illness, the importance of having a family member to advocate for him, explain what had been done and not done, and what tests had been performed was crucial. I have the distinct advantage of being an ICU nurse which helped the patient, and the other family members deal with his illness, all the questions and the roller coaster of emotions that goes along with an acute illness.
This made me think about mesothelioma patients and their families who often are treated with surgery, chemotherapy, and radiation. More than likely, at some point during the journey the patient will end up in the hospital, dealing with a host of experts and concerned family members. When this happens, it is important for the patient to ask someone to step up and advocate for them and to communicate his wishes and concerns to other parties.
One of the most important roles of an advocate is to capture all the medical information and to get all the facts. The best way to ensure correct, complete information is to get a notebook and write down questions, procedures and tests that have been performed. Keep a journal of what is going on and upcoming appointments. It is important to record the information in context of how it was said and in what sequence it was said. The drugs that are given to the patient can cause amnesia, and much of what a patient goes through will not be remembered. The detailed notes can bring peace of mind to the patient when they are reviewed and explained.
If you are a family member of a patient dealing with mesothelioma, remember to take care of yourself as well. It is not easy to see your loved one with tubes and undergoing painful procedures. Talk to someone about what you are going through, and trust the staff to take care of your loved one.
Remember, mesothelioma is a journey with bumps along the way, and it is a difficult time for everyone. Staying by your loved ones side can help ease the stress for him, and will also help the medical team by allowing them to focus on the patient's care.
For more information about health and wellness, please visit www.wellsource.com.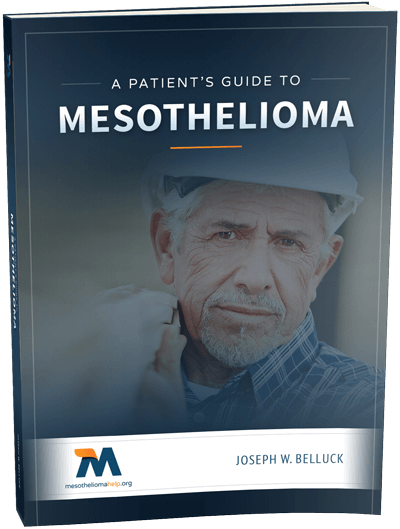 Free Mesothelioma Patient & Treatment Guide
We'd like to offer you our in-depth guide, "A Patient's Guide to Mesothelioma," absolutely free of charge.
It contains a wealth of information and resources to help you better understand the condition, choose (and afford) appropriate treatment, and exercise your legal right to compensation.
Download Now