Woodworkers Unite to Support Mesothelioma and Other Cancer Survivors With Fundraising Build Event Through December 9
Woodworkers across the United States have the chance to turn their hobby into an opportunity to make a difference for cancer sufferers. Through December 9, the 2013 Woodworkers Fighting Cancer build event challenges woodworkers to build a small woodworking project – a young artist's easel. For each submitted photo of a completed easel, a donation will be made to CancerCare on the builder's behalf. CancerCare provides support services to patients, caregivers, and their families dealing with mesothelioma and other cancers.
With a theme of 'Building for a Cure,' Marc and Nicole Spagnuolo, co-owners of The Wood Whisperer, an Arizona-based provider of online woodworking education for the modern woodworker, have once again organized a build project with a goal to raise money for a cancer charity. Started in 2010, the Woodworkers Fighting Cancer events have raised nearly $25,000 for cancer support organizations, including the American Cancer Society and Livestrong.
For every child's artist easel completed, the builders can submit a photo to Marc Spagnuolo and he will donate $5 per entry, with other corporate sponsors matching the donation. This year they hope to raise $10,000. 100% of the money raised will go to CancerCare.
"CancerCare is incredibly grateful for our supporters at The Wood Whisperer," said Jhara Navalo, CancerCare Director of Donor Development, in an email to Mesothelioma Help. "Their creative and inspirational campaign will greatly improve the lives of our clients."
Many builders have already jumped at the chance to participate. Bobby commented on the challenge on The Wood Whisperer's website, "Congratulations for motivating us to make the world a better place. Count me in."
"I'm in for this year! Looks like another fun build for a great cause," added John who said he had already downloaded the plans.
"The great thing about this project is that not only do we get to support a great cancer organization, but many of the woodworkers go on and donate their project to a holiday children's charity and give back to their community," said Marc Spagnuolo in an interview with Mesothelioma Help.
Inspired by a Woodworker Fighting Cancer
In 2006, Marc left the security of a full-time job to turn his passion for woodworking into a business. Now, after years of perseverance, hard work and the support of the woodworking community, Marc and Nicole both work full-time supporting the growing business. Once the business started to expand, the couple began looking for a charity to support. It wasn't until they got a call from a stranger that they found their inspiration.
The Spagnuolos were moved to give back to the cancer community when a man battling pancreatic cancer contacted Marc in 2010 for help in completing a steamer trunk. Duane Moore told Marc that woodworking was "an important part of his recovery" and he wanted to leave something for his children and his family, but he needed some help with completing the project.
Marc developed the Steamer Trunk video series specifically to show Duane how to build the project. But when Duane's health began to fail, Marc and Nicole dropped everything and flew to Duane's house in Ohio to give him some one-on-one help in completing his remaining projects. Duane passed away a short time later.
"When we watched Duane work so hard to finish his projects in his short time left, Nicole and I knew that we had to find a way to help others fighting cancer," said Marc. "We have been overwhelmed by the support and encouragement of not only our fellow woodworkers but the companies and corporations who have helped us achieve our goal." 
The Need for Cancer Support Gets Personal
Pleural mesothelioma, an asbestos-caused form of lung cancer, and pancreatic cancers are two of the most aggressive and deadliest forms of cancer, both of which have limited treatment options. While chemotherapy and radiation are most often used to relieve symptoms, the cancers often metastasize leaving the patients with a very short survival. Organizations such as CancerCare are critical for helping cancer patients and families deal with some of the emotional and financial issues that come with a cancer diagnosis. 
When Nicole's father was diagnosed with lung cancer last year, Nicole wanted to find an organization that helped patients and their families in their day-to-day battle with cancer.
"There are so many costs around cancer, beyond the medical care, that cancer quickly became a financial burden for Dad," said Nicole. Her father lives in a rural area of Missouri and he had to drive over 40 miles one-way each day for his radiation treatments. "The cost of gas and wear and tear on his car was becoming challenging," she added.
Nicole set out to find organizations that support families with the immediate needs facing them while they fight cancer.
"I found CancerCare, and I really liked the support they offer patients for helping them get through the daily stressors of cancer," said Nicole. "When I told Marc about the organization's services we decided to select them as our charity this year."
"It's thanks to advocates and generous donors like The Wood Whisperer that we are able to provide emotional and practical support to anyone affected by cancer," said Navalo.
How to Participate
The Spagnuolos make it easy to help them support CancerCare. Plans for the easel were donated by WOOD Magazine and can be downloaded for free. Kits with materials needed to build the easel can be purchased at Bell Forest Products. For each kit purchased, the company will donate $10. In addition, people can purchase a coffee mug or T-Shirt. Donations can also be made directly to CancerCare.  For more information on the 2013 Woodworkers Fighting Cancer charity event visit The Wood Whisperer.
About CancerCare
CancerCare is the largest, long-standing national organization helping all people affected by any type and any stage of cancer. 87% of donations directly support its suite of services, which include telephone, online and in-person counseling and support groups, educational workshops and resources, as well as financial assistance. Approximately $.13 on every dollar is spent on administrative cost. The organization constantly strives to reduce cost. Donors can designate their gifts to support general operations or medication co-pay assistance.
Supporters have the ability to setup their own fundraising page at http://community.cancercare.org/team. Users can include pictures with personalized messaging and receive online donations.
Visit CancerCare.org for more information on how they can support you.
Sources:
2013 Woodworkers Fighting Cancer
http://www.thewoodwhisperer.com/videos/woodworkers-fighting-cancer-2013-the-young-artists-easel/
CancerCare
http://community.cancercare.org/wwfc
submit a photo
https://www.thewoodwhisperer.com/submit-projects-and-shops/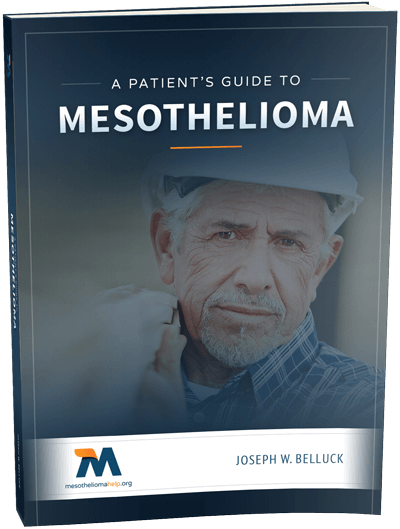 Free Mesothelioma Patient & Treatment Guide
We'd like to offer you our in-depth guide, "A Patient's Guide to Mesothelioma," absolutely free of charge.
It contains a wealth of information and resources to help you better understand the condition, choose (and afford) appropriate treatment, and exercise your legal right to compensation.
Download Now