Planning for Thanksgiving Relieves Stress for Mesothelioma Patients
Thanksgiving is a time to reflect on all that we are grateful for, to enjoy festive times and to reconnect with our family and friends. However, for families dealing with mesothelioma, the holiday season can be a challenging and stressful time. Many patients may feel like forgetting the holidays while battling cancer, but planning for the days ahead can be healing for them and their family.
Patients and caregivers should communicate openly and honestly with each other about how they would like to handle the holidays. Although neither may be up to enjoying loud celebrations and large meals, they should still consider marking the special day. By talking out their feelings and needs, they will be better able to plan and communicate those plans with other family members and friends.
Consider lightening up around Thanksgiving and the holiday season by forgoing the extravagance of the season, and focusing on enriching relationships and relishing family time. Simpler, quiet times on Thanksgiving may be what is needed to eliminate the temptation to overdo it while still enjoying the holiday.
Realize that even though you may be surrounded by loved ones, you may still feel sad. Suzanne Phillips, Psy.D., ABPP, wrote in 'Thankful But Not Happy,' as you cope with your sickness or a loss over Thanksgiving, "Be gentle with yourself and leave room to embrace all of what you feel."
"Holidays won't end all pain and suffering but they can help us restore what we need- to look forward with hope," Phillips added in 'Finding the Healing Potential in Holidays.'
Know more about Mesothelioma and how you can deal with it.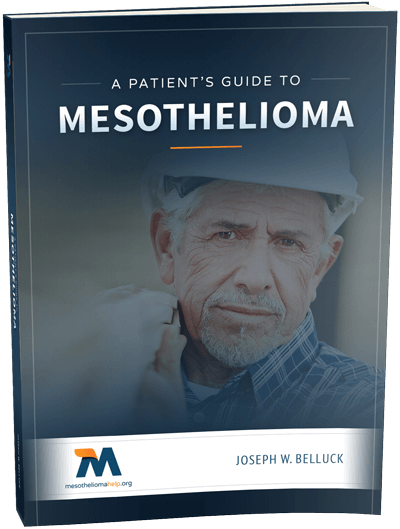 Free Mesothelioma Patient & Treatment Guide
We'd like to offer you our in-depth guide, "A Patient's Guide to Mesothelioma," absolutely free of charge.
It contains a wealth of information and resources to help you better understand the condition, choose (and afford) appropriate treatment, and exercise your legal right to compensation.
Download Now