Nurse Inspired by Stuart Scott's Strength in Facing Mesothelioma
The mesothelioma community is small, but we all are a part of a bigger group of people and families affected by cancer. This month, a popular ESPN anchor, Stuart Scott, died of cancer. The way he fought his disease inspired his fans and everyone around him. Although his battle was on a very public stage, every day others that have cancer are inspiring their families, caregivers, and medical community with their courage and grace. There are many messages that we can all take from Scott's battle with cancer. Living with cancer and not giving up, and continuing to live as you want; but when you die, you beat the cancer by the way you lived is the message Scott wanted to be remembered by.
Last August, Stuart Scott was presented with the Jimmy V Perseverance Award. The presentation of the award started 21 years ago – the year Scott started working at ESPN. Jimmy Valvano, a former college basketball coach, was diagnosed with cancer at the age of 46. Before he died he started the V Foundation for Cancer Research, along with ESPN, with the dream of eradicating cancer. The V Foundation has awarded more than $130 million to more than 120 facilities nationwide and proudly awards 100% of its cash donations to cancer research. In 1993, Valvano gave a speech at the ESPY awards that has become famous – "Don't Give Up. . . Don't Ever Give Up!"  Both Scott's and Valvano's speeches can be seen on the JimmyV.org web site.
Stuart Scott was a proud University of North Carolina alumnus. On Monday night, January 5, I had the pleasure of attending a men's college basketball game at UNC. The 21,000 that packed the gym that cool Monday evening, watched a great game of basketball, but also witnessed a memorable tribute to "Stu."  College students identified with his 'coolness' and were deeply inspired by him. The way he lived and how he lived was on the public stage.
We don't all appear on TV or have careers that make us famous- but all of us, and our families, are faced with the same challenges as far as how we choose to live with cancer. Fighting cancer is not done alone –  your team, your coaches are working hard to continue the fight. As Stuart Scott, and Jimmy Valvano inspire all of us, look around and you will see the same courage and determination with mesothelioma patients, and other people dealing with cancer.
Know more about Mesothelioma and how you can deal with it.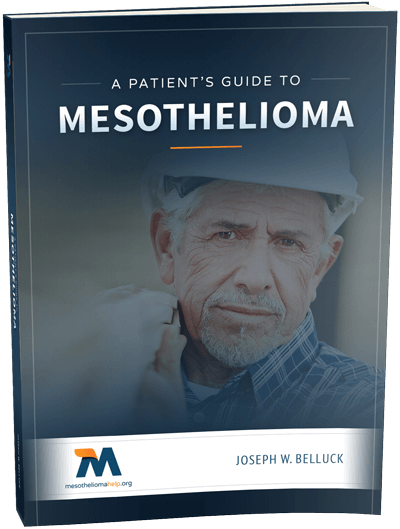 Free Mesothelioma Patient & Treatment Guide
We'd like to offer you our in-depth guide, "A Patient's Guide to Mesothelioma," absolutely free of charge.
It contains a wealth of information and resources to help you better understand the condition, choose (and afford) appropriate treatment, and exercise your legal right to compensation.
Download Now