Mesothelioma Nurse Recommends Book By a Terminally Ill Doctor
"When Breath Becomes Air" is a New York Times bestseller by Dr. Paul Kalanithi, who at age 36, was diagnosed with stage IV lung cancer as he was completing his training to be a neurosurgeon. This book is not just for those among us who have been unfortunate enough to be diagnosed with mesothelioma, or any cancer – it is for all of us. It is a moving account of how Kalanithi's life and his family's lives were changed by his diagnosis and treatment.
As he was training and mapping out his life, never did the possibility of dying young enter into his plans. As a doctor in a highly specialized field, he saw other's lives change every day when diagnosed with illnesses. Like a lot of people who are diagnosed with a devastating illness, he fought to take back the life he had planned.
When diagnosed with any disease, we all want to know the statistics. Many mesothelioma patients over the years have been fixated on the statistics. Many take and hold on to the numbers and can quote them for their particular type of mesothelioma, stage, lymph nodes, survival curve. Sometimes doctors even quote statistics when they are presenting the various options to their patients. As a doctor, Kalanithi knew the statistics and he knew the prognosis.
"Only 0.0012 percent of thirty-six-year-olds get lung cancer… It occurred to me that my relationship with statistics changed as soon as I became one."  What do those numbers actually mean?  "The angst of facing mortality has no remedy in probability."
The book is thought provoking and remarkable. It is well written, honest and worth reading for everybody. There are so many lessons in this book, so many inspirations. On the back cover Dr. Atul Gawande says, "Dr. Kalanithi's memoir is proof that the dying are the ones who have the most to teach us about life."
Intellectually, we all know we are going to die. But for a lot of us, we think it will be later. We assume we have time and options. Faced with neither, though, how will we cope? Are we paralyzed with fear and regret or do we live the best lives we can?
I strongly urge you to read this book, to appreciate the time you have, and to live your best possible life before, during and after a mesothelioma diagnosis.
You can find this book on Amazon.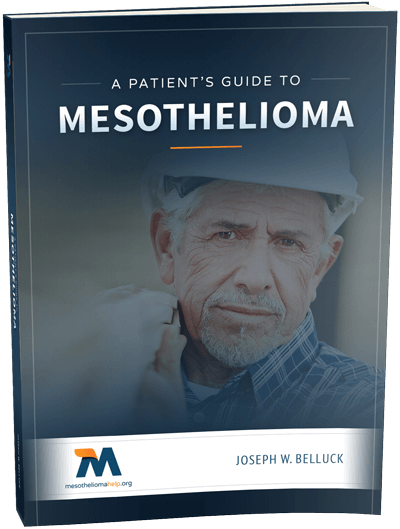 Free Mesothelioma Patient & Treatment Guide
We'd like to offer you our in-depth guide, "A Patient's Guide to Mesothelioma," absolutely free of charge.
It contains a wealth of information and resources to help you better understand the condition, choose (and afford) appropriate treatment, and exercise your legal right to compensation.
Download Now