Nurse Sees Uniqueness in Each of her Mesothelioma Patients
Seeing patients dealing with mesothelioma at different points in their journey reminds me of just how much still needs to be done in the fight against mesothelioma. Within the last few weeks, I have seen newly diagnosed patients who are hard to identify from their loved ones. Who is the patient? All different age ranges, from 29 to 85, men and women, all starting on their journey, all unique people with different stories. What lies ahead for them? No one knows.
The other day I ran into a patient, a young man who was diagnosed and treated 18 months ago. He had surgery followed by many complications and after a prolonged hospital stay he went home with his family. I was unprepared for what he told me, and was surprised by his physical appearance. He was smaller than I remembered, and he was wearing oxygen. As we talked he confided that there was nothing left his medical team could do for him. Then, his next statement keeps playing in my head, "I only have months left." How sad for him and his loved ones as they face the final part of his journey with mesothelioma.
That same day I ran into a four-year mesothelioma survivor. He looked great, felt well and was enjoying life. Mesothelioma, like all of life, is a different journey for everyone.
Everyday I wake up I feel privileged to care for patients with mesothelioma. Others in the medical community, whether it is researchers, doctors, nurses, or X-ray techs, all hope to make a difference. We believe we do, but sometimes the reminders that people will die from this disease is harsh and heartbreaking.
The statistics are more than that. Behind each number is a person who we have been fortunate to meet and form a relationship with. The journey continues and everyone just wants to enjoy quality time with their loved ones.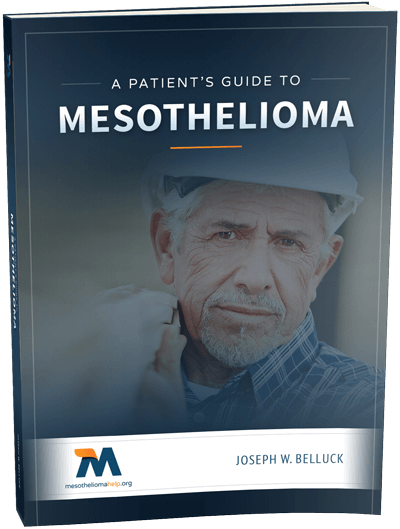 Free Mesothelioma Patient & Treatment Guide
We'd like to offer you our in-depth guide, "A Patient's Guide to Mesothelioma," absolutely free of charge.
It contains a wealth of information and resources to help you better understand the condition, choose (and afford) appropriate treatment, and exercise your legal right to compensation.
Download Now