Mesothelioma Patient Survives More than Seven Years After Diagnosis with Rare Tumor
Mesothelioma, a cancer associated with inhaling asbestos, typically appears as malignant tumors in the lining of the lung or the lining of the abdomen. The cancer also can appear in the lining of the heart, though it's uncommon. This form is called pericardial mesothelioma and accounts for only 1 percent of mesothelioma cases.
In the medical journal Rare Tumors, doctors at the University of Virginia report on the case of a 59-year-old man who has survived more than seven years since being diagnosed with pericardial mesothelioma. The man appeared at the hospital in 2003 after experiencing symptoms of periodic chest pain and fatigue after exertion. An x-ray of his heart revealed a large mass in the lining of the heart attached to the right ventricle.
Doctors performed surgery and removed much of the mass, but couldn't remove all of it because of its involvement with the heart muscle. Lab tests confirmed it to be malignant mesothelioma. Typically, malignant tumors in the lining of heart are the advance guard of a cancer spreading from the lung, breast or elsewhere. Mesothelioma tumors originating in the lining of the heart are rare.
The patient received chemotherapy for three years, but his disease continued to advance. The initial chemotherapy consisted of eight cycles of gemcitabine and cisplatin. The combination of gemcitabine and cisplatin is one of the most common chemotherapy treatments for mesothelioma patients. After doctors observed the malignant mass growing again in January 2005, the patient received an additional six cycles of chemotherapy consisting of gemcitabine and carboplatin. Doctors observed that the mesothelioma was spreading again in November 2005; an MRI revealed that the mass had increased in size.
The patient received high-dose radiation treatment and tolerated the treatments well. The mass shrank in size after radiation. The patient has survived 50 months since the completion of radiation with no evidence of the mesothelioma returning. It has been 86 months since the initial diagnosis.
While the doctors acknowledge the outcomes are often less striking than this case, the doctors recommend high dose radiation for patients with inoperable or recurring pericardial mesothelioma.
About 2,500 to 3,000 Americans are diagnosed with mesothelioma each year, many of them workers who were exposed to asbestos decades ago in the workplace. The most common form of mesothelioma, accounting for about 60-70 percent of cases, is pleural mesothelioma, a cancer of the lining of the lung. Most of the remaining cases involve the abdominal cavity and are known as peritoneal mesothelioma.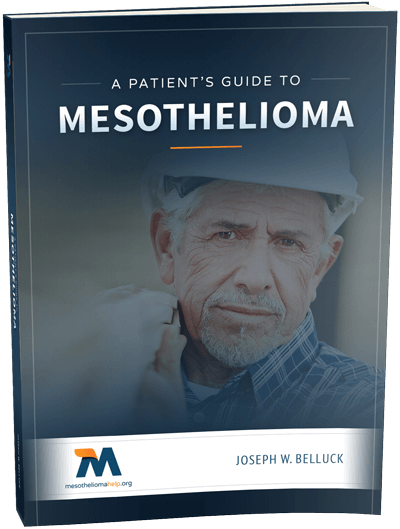 Free Mesothelioma Patient & Treatment Guide
We'd like to offer you our in-depth guide, "A Patient's Guide to Mesothelioma," absolutely free of charge.
It contains a wealth of information and resources to help you better understand the condition, choose (and afford) appropriate treatment, and exercise your legal right to compensation.
Download Now