Mesothelioma Patients Seeking Treatment for Depression
Being diagnosed with mesothelioma, seeking treatment and living with the cancer, brings out a lot of different emotions. One of the conditions that can take over a mesothelioma journey is depression. Depression can appear at any point in the journey, and it can become a serious medical condition. The diagnosis and treatment, or lack of treatment, can have detrimental health consequences.
According to Cancer.net, some of the risk factors for depression include being previously diagnosed with depression or anxiety; a family history of depression and anxiety; financial burdens; and lack of support from friends and family. When dealing with a cancer diagnosis it is important to be aware of depression, and not to think it is part of the disease process.
Some of the common symptoms of depression are low energy, feelings of sadness that will not go away, frequent crying, fatigue and loss of motivation. The symptoms can be mild to severe. Severe depression can interfere with your personal relationships, your day-to-day activities and responsibilities.
In men, the symptoms of irritability and anger are more common than in women. Women tend to be more sad, and men more angry. Men are also not likely to identify the symptoms and, thus, are less likely to seek treatment for depression.
The treatment of depression can include psychotherapy, medication, exercise, and/or diet changes. It is important to recognize the symptoms of depression and seek help. Depression is treatable, and once treated can improve your quality of life. Seek help.
The place to start to ask for help can be your primary care doctor, or your mesothelioma team. Reach out – there is support available, and the sooner you are screened and diagnosed the sooner you can be on your way to feeling better. When dealing with mesothelioma it is important to have all the help and support needed that puts your physical and emotional health first. Depression is treatable- you can feel better!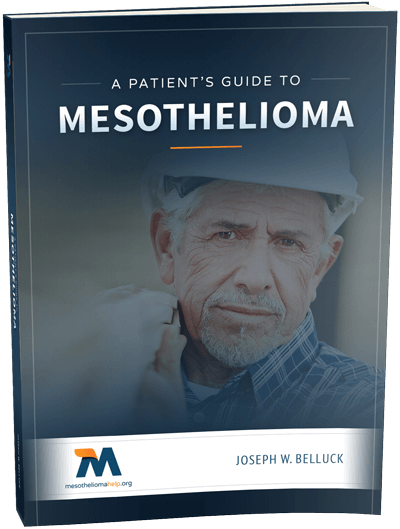 Free Mesothelioma Patient & Treatment Guide
We'd like to offer you our in-depth guide, "A Patient's Guide to Mesothelioma," absolutely free of charge.
It contains a wealth of information and resources to help you better understand the condition, choose (and afford) appropriate treatment, and exercise your legal right to compensation.
Download Now