Mesothelioma Patients Face Risk of Bankruptcy
Early last month we reported that doctors across the country have joined forces in calling for pharmaceutical companies to lower the cost of some cancer drugs. Also cited in that article were statistics from a study that found 30% of cancer patients reported that their medical expenses were a "significant burden," and 11% called them a "catastrophic problem." Mesothelioma and cancer patients are being strapped with higher and higher medical expenses, and sadly, they are susceptible to going bankrupt from those costs.
Mesothelioma patients are faced with many challenging issues after they are diagnosed with the incurable, asbestos-related cancer. Determining where to receive their medical care, what treatments to use to fight the disease and how to cope with the symptoms are stressful enough, but many patients quickly realize that the financial aspect of the disease will significantly add to their stress.
In a recent study from the Fred Hutchinson Cancer Research Center in Seattle, researchers set out to understand the relationship between receiving a cancer diagnosis and filing for bankruptcy. The impact medical expense-related debt has on cancer patients was revealed:
"The researchers found that cancer patients were 2.65 times more likely to go bankrupt than people without cancer. Bankruptcy rates were two to five times higher among younger cancer patients compared to cancer patients age 65 years or older, which indicates that Medicare and Social Security may mitigate bankruptcy risk for the older group."
The researchers, led by Scott Ramsey, M.D., Ph.D, analyzed medical, personal, legal, and bankruptcy records covering the Western District of Washington State in U.S. Bankruptcy Court from 1995 to 2009. They concluded that "employers and governments may have a policy role to play in creating programs and incentives that could help people cover expenses in the first year following a cancer diagnosis."
According to a separate study conducted by researchers at the National Cancer Institute, the cost of cancer care in the United States is expected to rise from an estimated $125 billion in 2010 to $158 billion by the year 2020. Some patients are forced to end treatments early due to their inability to afford further care. Others continue to build debt until they are left wondering how they will cover the bills.
Know more about mesothelioma and how you can deal with it.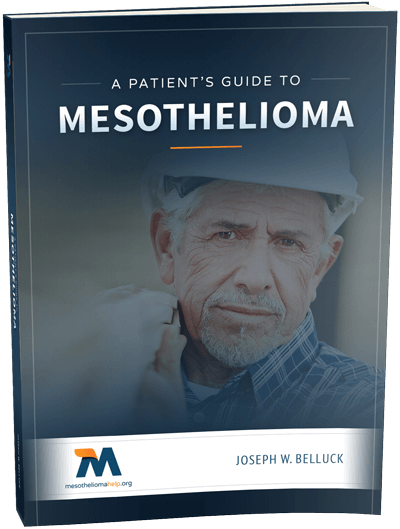 Free Mesothelioma Patient & Treatment Guide
We'd like to offer you our in-depth guide, "A Patient's Guide to Mesothelioma," absolutely free of charge.
It contains a wealth of information and resources to help you better understand the condition, choose (and afford) appropriate treatment, and exercise your legal right to compensation.
Download Now