Mesothelioma Survivor Weighs in on Being Her Own Advocate
During my long journey of battling mesothelioma I have had to be my own advocate on many occasions. I had to first find a specialist who would help me deal with my war against mesothelioma, and then I had to decide if this was the treatment path to follow.
In an ideal world, it would be wonderful to have a team of specialists behind you, giving you the advice you need to make that informed decision about what to do next. It seems though, that while some doctors want to take full lead on treatment paths, others do not. It also seems apparent that while the older generation believes they should do what the doctor says, the younger generation questions more about what the treatments can offer. In some cases, doctors do step back and allow the patient to take more control over what treatment they wish to take, and they will help them through their journey no matter where it takes them.
Having mesothelioma is not only mentally tiring to the patient but also to their families. I have discovered through friends that are dealing with a mesothelioma diagnosis, if a man is the patient, it is often his wife and daughters who are searching the internet and asking the questions on forums to find out what treatments are available, and where the specialists are. Hence, they sometimes take the role of lead decider or advocate.
When it is the woman fighting, in my opinion, we seem to want to take total control. We also ask the questions that maybe we don't always want to hear the answers to.
It can be daunting taking control of how you will fight a cancer that you know will ultimately win, but seeking as much information as you can about all treatments should always be the first step. Take time to consider the options given.
Taking control of your destiny in illness is extremely hard. Many times I have gone back over things and wondered what if I had done this first or tried that. Whatever we have done or tried, we can't turn the clock back and we have to face our decisions full on. I have found I still question some of the options I have taken, and all I can do is hope they were the right ones for me.
There are no easy answers in how to deal with treatment or how we control our own destiny when fighting the mesothelioma war, all we can do is hope the choices we make or the direction given by our specialist is right for us.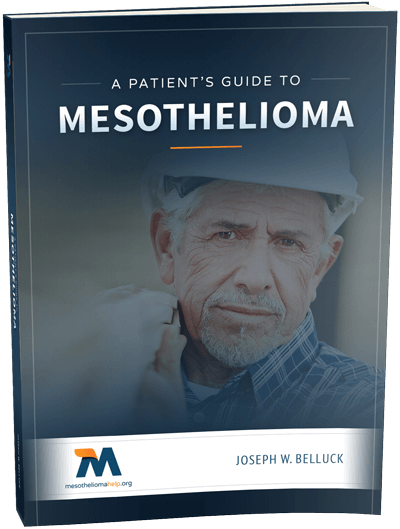 Free Mesothelioma Patient & Treatment Guide
We'd like to offer you our in-depth guide, "A Patient's Guide to Mesothelioma," absolutely free of charge.
It contains a wealth of information and resources to help you better understand the condition, choose (and afford) appropriate treatment, and exercise your legal right to compensation.
Download Now