New Research Found to Halt Lung Cancer Brings Hope
Lung cancer and pleural mesothelioma are two highly aggressive cancers that are typically diagnosed in a late stage leaving patients with few treatment options. Countless hours of research have been spent on identifying biomarkers or genes that can be targeted to put a halt to the insidious cancers, in the meantime the two cancers continue to take their toll on patients. Now, in a newly released study, researchers report they may have found a way to stop the development of lung cancer.
In an Aug. 5 press release from the Cancer Science Institute of Singapore (CSI Singapore) at the National University of Singapore (NUS), researchers reported that by inhibiting the BMI1 protein they could impair tumor growth in lung cancer. Subsequently, the team found that C/EBPα, an important tumor suppressor, has close ties to BMI1, responsible for both tumor growth and survival, and looking at the interaction of the two markers could lead to a novel treatment for lung cancer.
The team of researchers, led by Professor Daniel Tenen, Director of CSI Singapore, discovered that certain non-small cell lung cancers expressed low levels of C/EBPα resulting in poorer survival when a corresponding high expression of BMI1 also existed.
"This study has established an important link between C/EBPα and BMI1 for the first time," said Prof Tenen. "Furthermore, these findings suggest that assessment of expression levels of these proteins could be used as a way to predict which patients might benefit from drugs which inhibit BMI1, some of which are currently being evaluated in clinical trials."
Pleural mesothelioma is a rare, serious cancer affecting the lining of the lungs that occurs in individuals exposed to airborne asbestos fibers. Although pleural mesothelioma is distinguished by a large mass of interlocked tumors that blend in with healthy tissue, lung cancer is characterized by more distinct, individual tumors. Despite the differences, any research leading to new treatment for lung cancer brings hope to all of the mesothelioma community.
Nearly 3,000 Americans are diagnosed with mesothelioma each year. The same number succumb to the incurable cancer.
"Therefore, anti-BMI1 pharmacological inhibition may offer a therapeutic benefit for lung cancer patients with low expression of C/EBPα and high BMI1," concluded the researchers.
The study can be found in the Aug. 3 issue of Science Translational Medicine.
Sources :
Science Translational Medicine
http://stm.sciencemag.org/content/7/284/284ra57
Cancer Science Institute of Singapore
http://www.alphagalileo.org/ViewItem.aspx?ItemId=166813&CultureCode=en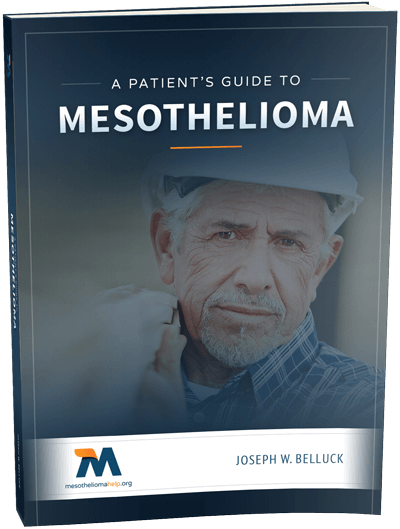 Free Mesothelioma Patient & Treatment Guide
We'd like to offer you our in-depth guide, "A Patient's Guide to Mesothelioma," absolutely free of charge.
It contains a wealth of information and resources to help you better understand the condition, choose (and afford) appropriate treatment, and exercise your legal right to compensation.
Download Now