New Study Shows LMB-100 Can Be Even More Effective Paired with Keytruda for Mesothelioma Treatment
A new study published by the Science Translational Medicine journal showed that, for a small cohort, LMB-100 could be even more effective when paired with Keytruda for treating patients with mesothelioma. Researchers saw a median survival rate of almost a year, with a handful of clinical trial participants continuing to show progress after more than three years.
Following this success, the National Cancer Institute is currently accepting clinical trial participants for phase 2 of the study.
LMB-100 is an immunotoxin drug designed to help the immune system find and destroy cancer and mesothelioma cells.

Keytruda, an antibody drug used in cancer immunotherapy manufactured by Merck and also known as Pembrolizumab, has been approved by the FDA over the years for several treatments including solid tumor cancers and non-small cell lung cancer.
The study showed that patients taking both LMB-100 and Keytruda (pembrolizumab) could result in more effective treatment.
"In some of the patients, receiving pembrolizumab after LMB-100 resulted in greater efficacy than what would be expected from pembrolizumab alone," said Raffit Hassan, M.D., Chief of the Thoracic and GI Malignancies Branch at the National Cancer Institute.
Patients diagnosed with malignant mesothelioma are encouraged to speak with their oncologist or consult with a Mesothelioma Center of Excellence to determine whether Keytruda or other medications can be an effective treatment, or whether they might be a candidate for a clinical trial. We at MesotheliomaHelp.org are always available to assist you.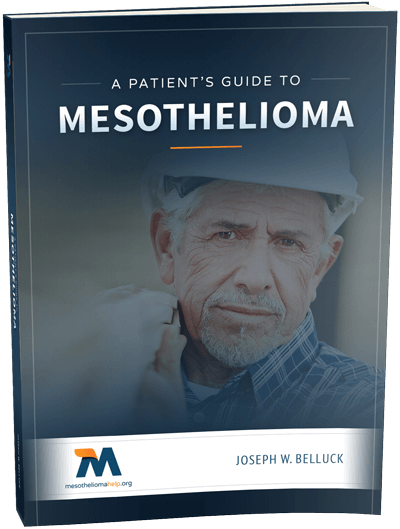 Free Mesothelioma Patient & Treatment Guide
We'd like to offer you our in-depth guide, "A Patient's Guide to Mesothelioma," absolutely free of charge.
It contains a wealth of information and resources to help you better understand the condition, choose (and afford) appropriate treatment, and exercise your legal right to compensation.
Download Now