Keytruda Approved by FDA for Further Potential Treatments of Mesothelioma
Keytruda, an antibody drug used in cancer immunotherapy manufactured by Merck and also known as Pembrolizumab, has been approved by the FDA for treatment of solid tumor cancers. Previously, the drug had only been approved to treat non-small cell lung cancer. This is an important development for certain mesothelioma patients.
In a press release, the FDA said that clinical trials showed an effective response rate for 29 percent of patients with mesothelioma and other applicable tumors that displayed high levels of mutation. While there is still no cure for mesothelioma, of those who participated in the trial, half saw a benefit for an additional year, while the other half demonstrated benefit for an additional two years.
The drug works by targeting the cellular pathway of proteins found on the body's immune cells and some cancer cells. By blocking this pathway, Keytruda may help the body's immune system fight cancer cells.
The previous FDA approval in 2015 came after a U.S. clinical trial found Keytruda to be effective in controlling mesothelioma tumors in three-fourths of patients, leading researchers to say the results are "encouraging."
Like lung cancer, pleural mesothelioma is an aggressive cancer that is challenging to treat. Pleural mesothelioma can take decades to display symptoms and can leave patients with life-threatening complications. The asbestos-caused cancer affects the lining of the lungs and often leaves patients with less than 18 months to live after diagnosis.
Patients diagnosed with malignant mesothelioma are encouraged to speak with their oncologist or consult with a Mesothelioma Center of Excellence to determine whether Keytruda can be an effective treatment. We at MesotheliomaHelp.org are always available to assist you.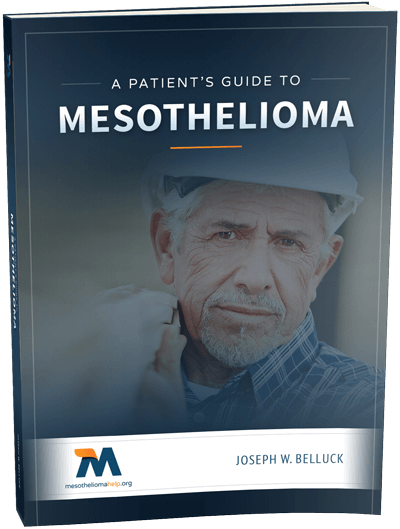 Free Mesothelioma Patient & Treatment Guide
We'd like to offer you our in-depth guide, "A Patient's Guide to Mesothelioma," absolutely free of charge.
It contains a wealth of information and resources to help you better understand the condition, choose (and afford) appropriate treatment, and exercise your legal right to compensation.
Download Now