In the New Year: Moving On And Growing While Honoring Dad
This time of year is beautiful for so many reasons; the birth of Jesus being celebrated, time being spent with cherished family and friends, the snowy weather, I could go on and on about things I love about Christmastime. On the other hand, it's a tough time when you are mourning the loss of a loved one. No matter how much time passes, it's always a hard season for me without my Dad being here.
Just last night, I saw this picture of my father dressed as Santa. Every year for his Church Christmas party, he would emerge dressed as the big man in red. Even though he sometimes gave himself away (he would forget to change his boots and take off his watch almost every time!), you could see how happy he was listening to the children tell him about their year and how good they've been… even though sometimes, a child would be brutally honest with him, saying that they fell a bit short of the nice list.
When I saw that picture, I cried. I cried because this particular snapshot was from his last Christmas. I cried because I feel like my daughter has been cheated by not getting a chance to experience this tradition with him. I cried because no matter how old I get, I'll always need my Dad. I cried because I don't like change, and this change was one that I never could have seen coming.
Even though it is difficult, my family decides to carry on. Not just for my daughter, but for Dad. He loved Christmas and would want us to continue our traditions, as well as to make new ones together. Just because there are new things added, it doesn't take away from the value of the old.
This is a great message for the New Year! Moving forward doesn't have to mean leaving things behind. Growing doesn't mean that you overlook the process that got you to where you are. Carrying on does not equal forgetting the past. It is a new year, a whole year of possibilities awaits you. So dive in, enjoy this time that God has given you, but don't forget to reflect on years past, and smile at all of your treasured memories.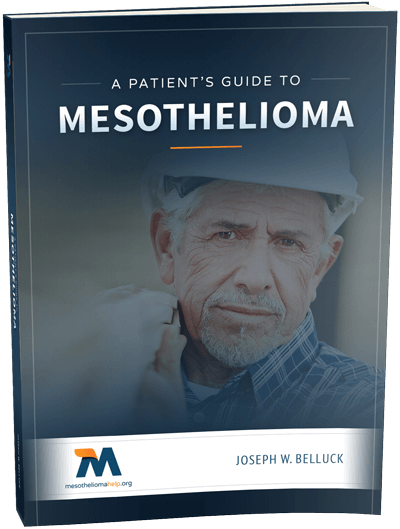 Free Mesothelioma Patient & Treatment Guide
We'd like to offer you our in-depth guide, "A Patient's Guide to Mesothelioma," absolutely free of charge.
It contains a wealth of information and resources to help you better understand the condition, choose (and afford) appropriate treatment, and exercise your legal right to compensation.
Download Now