NIH Offers Help In Explaining a Mesothelioma Diagnosis to Children
Hearing the doctor say "you have mesothelioma" is a devastating blow to anyone. Most adults, however, have the education and capacity to understand the diagnosis, process the information and manage their emotions. However, when you try to explain mesothelioma and the complexities of the disease to your young children or grandchildren you will need to be patient and creative.
With so much emphasis placed on environmental issues recently, explaining that mesothelioma is caused by inhaling asbestos dust from a job held many years ago may be the easiest part. When it comes to explaining the treatment and prognosis, though, covering the basic facts may not be enough. More than likely the child will ask "why?" many times during the discussion.
The National Institutes of Health (NIH) is helping make the task easier by offering curriculum for children in grades 6 – 8 entitled "Rare Diseases and Scientific Inquiry." The information helps students explore how scientists research rare diseases and treatments and learn more about the workings of the human body.
The rare disease materials were developed by leading scientists, educators, and curriculum experts, and combine cutting-edge medical research discoveries with state-of-the-art instructional materials.
The two-week curriculum includes lessons such as:
What is a Rare Disease?
What Causes Rare Diseases?
The Importance of Medical Research
"The curriculum supplement will raise student awareness of rare diseases, including where to go for accurate information," according to Stephen Groft, Pharm.D., director, Office of Rare Diseases Research, NIH. In addition, the material is designed to help students dealing with their own rare disease feel less isolated.
A rare or "orphan" disease status is assigned to a disease or disorder if it affects fewer than 200,000 Americans at any given time. Mesothelioma, a rare cancer caused by exposure to asbestos diagnosed in 3,000 Americans each year, is one of the close to 7,000 designated rare diseases.
To request these materials for your child's classroom contact the teaching staff and direct them to the NIH website.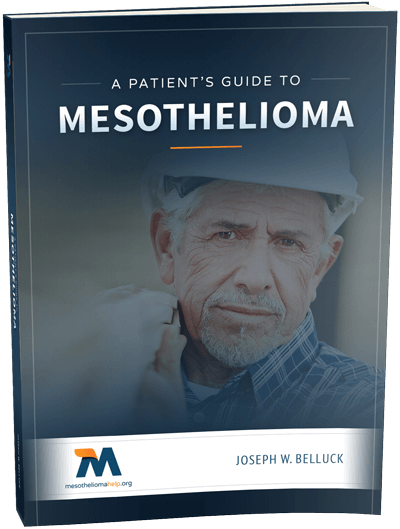 Free Mesothelioma Patient & Treatment Guide
We'd like to offer you our in-depth guide, "A Patient's Guide to Mesothelioma," absolutely free of charge.
It contains a wealth of information and resources to help you better understand the condition, choose (and afford) appropriate treatment, and exercise your legal right to compensation.
Download Now