Nurse Inspired by Mesothelioma Survivor Who Comforts Other Patients
Survivors of mesothelioma and their stories are inspirational. From their stories we gather strength and renewed purpose. At a recent conference, a mesothelioma survivor talked about her journey, her leap of faith, and her life today, as well as the everyday challenges she now faces living with mesothelioma.  She  looked and sounded fabulous.
I watched her speak with and comfort a family member of another mesothelioma patient. Their story was not as positive, but she was powerful with the words that she shared. She left a lasting impression on those that attended the conference. Her road has been filled with challenges, serious issues, and adjustments that she and her family had to make, but she delivered her message with grace, dignity, and gratefulness.
As she spoke, one thing that struck me was her inhalation of breath, it was part of her life now with one lung. She spoke with truth about her life before mesothelioma, the diagnosis, the fear and her journey. She blindly put her faith in a surgeon almost ten years ago, when the medical world knew so much less about mesothelioma. She said she had no choice, but her treatment center gave her hope. I am sure it must be difficult to know whether the option you pick is the right choice. Clearly, this woman made the right choice for her.
As part of her legacy, as a young, long term survivor of mesothelioma, she always has her hand extended to help others. When she speaks with someone, she never really speaks about her situation. Instead she listens intently, and she puts her feelings and her journey aside while she puts herself in their shoes.
As a professional nurse, I find it amazing to see these patients think about somebody else when their lives have been turned upside down. She spoke about how community is so important and how that helped her and her family recover.
We all consider her cancer free, but she is still in the nucleus of the mesothelioma community continually giving back. Possibly, that is part of the recipe of a long term survivor.
If you have any questions about any aspect of your mesothelioma care, please email me at [email protected].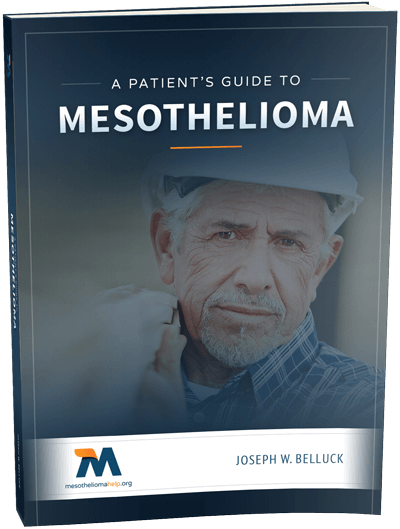 Free Mesothelioma Patient & Treatment Guide
We'd like to offer you our in-depth guide, "A Patient's Guide to Mesothelioma," absolutely free of charge.
It contains a wealth of information and resources to help you better understand the condition, choose (and afford) appropriate treatment, and exercise your legal right to compensation.
Download Now