CaringBridge Keeps You Updated on Mesothelioma Patient's Progress
I have recently been following a friend through CaringBridge.org. It is a free, web-based site where family members can inform friends about a patient's status. I think it is such a useful tool for families to utilize while their loved one is sick. It is difficult to call friends and family to give updates at the end of the day, when all you really want to do is take a deep breath and close your eyes. But with CaringBridge, you can type in updates when it is convenient to you, and those following you will receive an email indicating the information has been updated.
CaringBridge is a non-profit organization that allows you to write updates about your loved one and explain the patient's status. In addition, the site also allows users to keep an online journal, offer a guestbook where friends and family can check-in and leave comments, and even maintain a personal planner where friends can sign up to help you in your day-to-day tasks such as picking up a prescription, or taking your kids to sports practice.
The beauty of this is that you don't have to deal with the questions that come at you from everywhere – you can direct everyone to your CaringBridge site for the answers. People can sign the guestbook and offer words of encouragement, prayers, pictures or just support. I have to tell you, I am constantly waiting for the next update on my friend. It is as informative as you want it to be.
I know that where I work a lot of families use this site. It allows people to update their loved ones at home and around them. Oftentimes, patients will go back and read the comments. It is a good way to keep a diary of how you are enduring your journey. I have spoken with people about this site, and they seem happy that they have utilized this program.
If you have a loved one who is battling mesothelioma, consider using CaringBridge as an option for keeping your friends and family updated on his or her progress. The site has privacy settings to allow you to manage who can see the information.
For more information see CaringBridge.org.
Also, if you have questions about your mesothelioma treatment or any aspect of your mesothelioma care, feel free to contact us.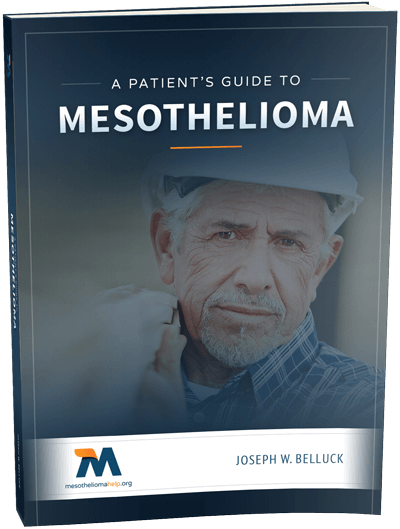 Free Mesothelioma Patient & Treatment Guide
We'd like to offer you our in-depth guide, "A Patient's Guide to Mesothelioma," absolutely free of charge.
It contains a wealth of information and resources to help you better understand the condition, choose (and afford) appropriate treatment, and exercise your legal right to compensation.
Download Now