Million Dollar Donation to Memorial Sloan-Kettering Cancer Center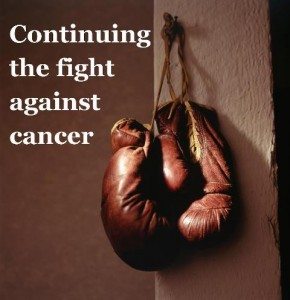 Just last week we suggested several mesothelioma support organizations to consider donating to in 2014. While non-profit organizations rely heavily on private donations to offer services to mesothelioma patients and their families, many hospitals also rely on private donations to continue to fund mesothelioma research. Now, six "elite U.S. cancer research facilities" will receive a share of $540 million, donated by the estate of the late American shipping magnate Daniel Ludwig, to apply towards fighting cancer.
According to an article from Reuters, the money will be divided equally among "Ludwig Centers" already established at Johns Hopkins University, Harvard University, the Massachusetts Institute of Technology, Memorial Sloan-Kettering Cancer Center, Stanford University and the University of Chicago.
Memorial Sloan-Kettering Cancer Center (MSKCC) is the world's oldest and largest private cancer center, and is also one of the premier centers for treating mesothelioma patients. According to MSKCC's website, the cancer center "is a leader in the treatment of mesothelioma and has one of the nation's largest volumes of patients with this illness." In addition, scientists at MSKCC are focused on developing new therapies and approaches to treat mesothelioma patients.
"This amazing gift will enable outstanding basic and translational scientists at the Ludwig Center for Cancer Immunotherapy at Memorial Sloan-Kettering to engage in high-risk, high-impact, cutting-edge research at the intersection of immunology, cancer biology, and clinical oncology," said Alexander Rudensky, PhD, Director of the Ludwig Center at Memorial Sloan-Kettering in a press release announcing the gift.
MSKCC reports its Ludwig Center focuses on harnessing the power of the immune system to fight cancer. Doctors at MSKCC have recently been conducting a clinical trial using the Wilms Tumor-1 vaccine to help the body build an effective immune response to kill cancer cells. The trial was tested on mesothelioma patients to see if it delays or prevents malignant pleural mesothelioma from growing back after surgery. Don Smitley, father of MesotheliomaHelp writer Jennifer Gelsick, was a participant in that trial after which he enjoyed a year of life nearly free of mesothelioma symptoms before passing away in October 2013.
Cancer research is expensive and time-consuming, and for research related to a rare disease, such as mesothelioma, the costs can be even higher. This donation from Ludwig, among the largest publicly recorded gifts to cancer research made by a private organization, provides MSKCC with $90 million to not only fund research, but to attract "the best and the brightest new scientists and clinicians to the field of tumor immunology."
"The extraordinarily generous gift from Ludwig Cancer Research will have a transformative impact on the Ludwig Center for Cancer Immunotherapy at Memorial Sloan-Kettering," said Jedd Wolchok, MD, PhD, a medical oncologist, immunologist, and Associate Director of the Ludwig Center at Memorial Sloan-Kettering and Director of the Swim Across America/Ludwig Collaborative Research Laboratory.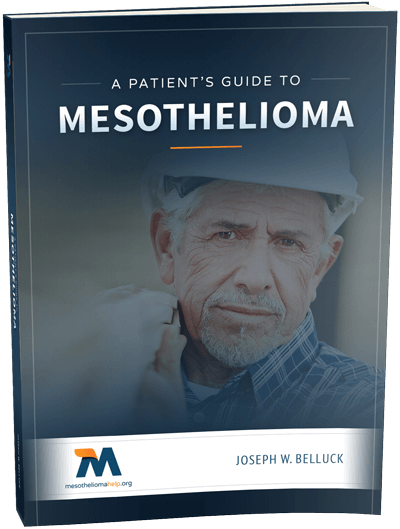 Free Mesothelioma Patient & Treatment Guide
We'd like to offer you our in-depth guide, "A Patient's Guide to Mesothelioma," absolutely free of charge.
It contains a wealth of information and resources to help you better understand the condition, choose (and afford) appropriate treatment, and exercise your legal right to compensation.
Download Now