Consider Donating to a Mesothelioma Support Organization in 2014
At this time of year, many people start pulling out receipts to see what kind of tax breaks they can get from their charitable donations in the previous year. There are thousands of organizations competing for donations, and deciding where to allocate your dollars is a very personal decision. This year, MesotheliomaHelp asks that you consider making a donation to a charity that is dedicated to finding a cure for mesothelioma and for improving the lives of mesothelioma victims.
Each year, 3,000 Americans and 2,500 Brits are diagnosed with mesothelioma, a rare form of cancer caused by past asbestos exposure. The cancer is highly aggressive and is resistant to many cancer treatments, leading researchers throughout the world to spend countless hours searching for a new, effective treatment. There is no known cure for the disease.
Cancer research is expensive and time-consuming, and for research related to a rare disease, such as mesothelioma, the costs can be even higher. Researchers rely on funding from public and private sources to run their clinical trials and to ensure continuous funding throughout the projects.
Mesothelioma Organizations in the US and the UK
The benefits that these organizations provide to patients, families, and caregivers are boundless. If you are looking for a resource for information pertaining to mesothelioma, these organizations are established and many have been recognized for their support and dedication to the field of research and medicine.
Asbestos Disease Awareness Organization. ADAO was founded in 2004 to give asbestos victims and concerned citizens a united voice, to raise public awareness about the dangers of asbestos exposure and to work towards a global asbestos ban. ADAO is an independent global organization dedicated to preventing asbestos-related diseases through education, advocacy and community.
Mesothelioma Applied Research Foundation. The Meso Foundation is one of the leading foundations "dedicated to eradicating the life-ending and vicious effects of mesothelioma." A donation to the Meso Foundation will help fund grants and critical research, advocate in Washington, D.C. for greater federal funding, and educate patients, families and doctors on current treatment options. You can support The Meso Foundation through a donation established by MesotheliomaHelp blogger Jennifer Gelsick, and her family, in memory of her father, Don Smitley.
CancerCare.org. CancerCare is the largest, long-standing national organization helping all people affected by any type and any stage of cancer. 87% of donations directly support its suite of services, which include telephone, online and in-person counseling and support groups, educational workshops and resources, as well as financial assistance. Donors can designate their gifts to support general operations or medication co-pay assistance. The 2013 Woodworkers Fighting Cancer build event donated over $12,000 to CancerCare.
Mesothelioma UK. Mesothelioma UK is a national resource centre located in England dedicated to providing specialist Mesothelioma information, support and improved care and treatment for residents of the United Kingdom. All services are free of charge; they rely totally on donations to the Mesothelioma UK Charitable Trust for financial support. Mavis Nye, a British mesothelioma survivor, donates proceeds of her book, Meso Warrior, to Mesothelioma UK to help raise funds for mesothelioma research.
Mick Knighton Mesothelioma Research Fund. MKMRF is an English organization founded by Chris Knighton after her husband, Mick, passed away from mesothelioma. The organization aims to raise awareness, fund crucial research projects, improve diagnosis, treatment and care for mesothelioma sufferers plus offer help in accessing information and support. Jan Egerton, a nearly 10-year mesothelioma survivor and an ambassador for MKMRF, donates proceeds of her novel, "The DreamWeaver's Choice," to MKMRF.
Cancer Fund of America can be traced back to March 23, 1984, making it the oldest national cancer organization having its primary mission of providing products to the cancer victim and their family with no emphasis placed on research.
Every dollar makes a difference for mesothelioma research. To help the fight against mesothelioma, please consider donating today!
Sources:
Asbestos Disease Awareness Organization
http://www.cvent.com/events/2012-annual-asbestos-awareness-conference/archived-e6277e3d443b4c059bed43fc0937b530.aspx
Mesothelioma Applied Research Foundation
http://www.curemeso.org/site/c.duIWJfNQKiL8G/b.8598593/k.D685/Homepage.htm
Mick Knighton Mesothelioma Research Fund
http://www.blf.org.uk/Page/MKMRF-Mick-Knighton-Mesothelioma-Research-Fund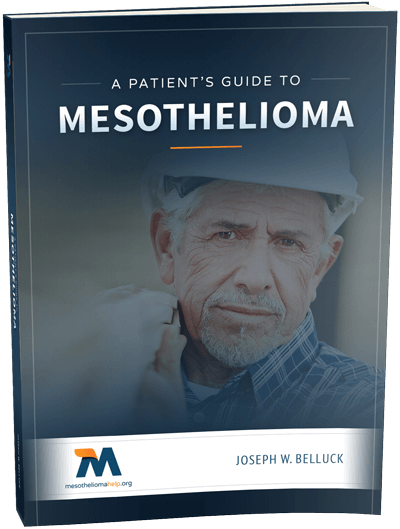 Free Mesothelioma Patient & Treatment Guide
We'd like to offer you our in-depth guide, "A Patient's Guide to Mesothelioma," absolutely free of charge.
It contains a wealth of information and resources to help you better understand the condition, choose (and afford) appropriate treatment, and exercise your legal right to compensation.
Download Now