NY Medical Center Cited For Asbestos Workplace Safety Violations
One of the primary ways that workers today are exposed to cancer-causing asbestos is during demolition and remodeling activities. A workplace safety investigation at a Brooklyn medical center serves as a cautionary tale of the need to train workers to prevent asbestos exposure.
Many older buildings and houses, constructed before 1980, have asbestos-containing ceiling tiles, floor tiles, insulation, or plumbing. Demolition and remodeling activity can raise clouds of asbestos dust, jeopardizing the health of workers who breathe the microscopic  mineral fibers floating in the air. Inhaling asbestos is associated with mesothelioma, an incurable cancer of the lining of the lungs, as well as lung cancer and asbestosis, a chronic scarring of the lung that causes shortness of breath and breathing problems.
Last week, inspectors with the  federal Occupational Safety and Health Administration cited the Interfaith Medical Center in Brooklyn, New York with 14 violations of workplace safety and health standards and proposed $48,000 in fines.
Kay Gee, OSHA's  NY area director for Brooklyn, Manhattan and Queens, said that federal work safety standards require that employees whose jobs bring them into contact with asbestos or potential asbestos-containing materials should be trained about the hazards of asbestos and the required safety precautions to protect their health.
According to a U.S. Department of Labor news release, an OSHA inspection found that the medical center failed to provide adequate asbestos training for environmental staff and employees in the engineering department who perform demolition and renovation. Asbestos exposure is an occupational hazard for demolition and renovation workers. In addition, the hospital failed to label properly asbestos-containing insulation and floor tile and allowed the disposal of asbestos-containing materials in the hospital dumpster. The hospital also failed to train trade workers about the hazards or inform outside contractors of the presence of potentially asbestos-containing materials, the inspectors said.
The OSHA inspectors issued citations for 10 serious asbestos violations and proposed a total of $48,000 in fines. A serious violation is defined as one where there is a substantial probability that serious physical harm or death could result from a hazard that an employer knew about or should have known about.
Interfaith Medical Center has 15 business days to comply or contest the findings before the independent OSHA review commission.
Robert Kulick, OSHA's regional administrator in New York, said creating and maintaining an illness and injury prevention program to identify and eliminate hazards is a means of addressing such workplace hazards.
Approximately 3,000 people in the U.S. are diagnosed with mesothelioma each year. Many are workers and veterans exposed to asbestos in the 1960s, 1970s and 1980s. The symptoms of mesothelioma typically take 20 to 50 years to appear after the initial exposure.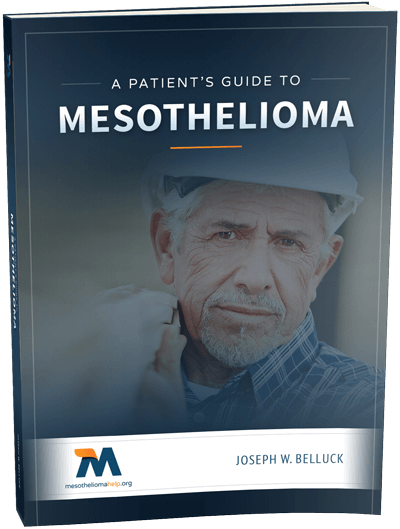 Free Mesothelioma Patient & Treatment Guide
We'd like to offer you our in-depth guide, "A Patient's Guide to Mesothelioma," absolutely free of charge.
It contains a wealth of information and resources to help you better understand the condition, choose (and afford) appropriate treatment, and exercise your legal right to compensation.
Download Now