On-Line Voting Is Open for the Mesothelioma Help Scholarship Contest
The judges have selected the top five essays in this year's "Jan Egerton and Don Smitley Mesothelioma Scholarship," and now the public can help select the order of the finalists. The public voting period runs through Nov.17.
College students from across the United States submitted essays about the history of asbestos, treatments for mesothelioma, and personal stories of mesothelioma patients. With 128 essays submitted, the judges spent countless hours reading and re-reading them.
The essays were judged by Jennifer Gelsick, whose father Don Smitley, one of the scholarship's namesakes, lost his battle to mesothelioma last year, and Lisa Hyde-Barrett, a thoracic surgery nurse. Both of them write for "Faces of Mesothelioma," offering differing insights into life with mesothelioma.
"Being a judge for the scholarship contest was an honor for me," said Jennifer. "It was humbling to see how hard each contestant worked on their essay. I learned a lot about the history of mesothelioma and I enjoyed reading the personal stories that were shared."
The top five finalists are:
Erienne Overli – University of Nevada, Reno
Fernando Salazar – University of New Mexico
Jennifer Schnalzer – Rockland Community College
Justin Hellier – Irvine Valley College
Samantha Robeson – University of Delaware
This year's top five finalists will use social media to garner votes to help them win a share of the scholarship money. In addition to helping with the cost of education, the scholarship organizers hope to spread the word of the dangers of asbestos and to educate college students and their families about mesothelioma.
"I do think the contest helps to spread awareness of the toll mesothelioma takes on families," said Lisa. "The contest assures that the next generation has a base of informed students to continue to bring awareness to the disease."
The scholarship prizes are:
$5,000 – First Prize
$2,500 – Second Prize
$1,250 – Third Prize
$500 – Fourth Prize
$250 – Fifth Prize
$100 – Honorable Mention (there are five Honorable Mention awards)
The finalists and honorable mention winners will be notified of their prizes at the end of the public voting period.
"I hope that you all realize how important it is to educate others on the dangers of asbestos and how mesothelioma impacts the lives of so many," said Jennifer, when asked what message she has for the contestants. "It is an extremely important message that needs to be spread. Thank you on behalf of my family and the entire mesothelioma community."
Mesothelioma Help is one of the Web's primary resources for information on malignant mesothelioma and other asbestos-related diseases. The website provides in-depth coverage of the disease, as well as detailed information about the available diagnostic procedures and treatment options for mesothelioma sufferers.
See Mesothelioma Help to vote for your favorite essay.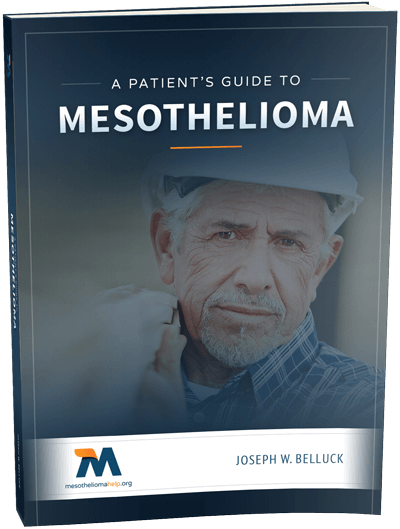 Free Mesothelioma Patient & Treatment Guide
We'd like to offer you our in-depth guide, "A Patient's Guide to Mesothelioma," absolutely free of charge.
It contains a wealth of information and resources to help you better understand the condition, choose (and afford) appropriate treatment, and exercise your legal right to compensation.
Download Now