Considering a Mesothelioma End-of-Life Discussion with the Family
With my Dad, we never had a discussion about "end of life things" directly. I knew from fleeting chats that his main concern was getting to Heaven when he passed, no matter when that would be. It was a conversation that was had from the time I was a little girl about living in a way that would please God and eventually lead to the promise of a heavenly home.
Once he was diagnosed with mesothelioma, I did learn a couple of things about what Dad did not want. He didn't want a tube in his throat and he didn't want to have to suffer. Thankfully, God blessed him by taking him quickly at home.
These kinds of conversations are ones that most people dread having. Some people, on the other hand, like to let their loved ones know their wishes; in a way, they may be trying to make it easier on their family in the long run.
Be sure to leave the door open for your loved one to talk about end of life wishes and hopes. Even though you may not be completely comfortable with it, let them guide the conversation; after all, it is about them. Let them know that you are paying attention to what they are saying and make a conscious effort to remember every word.
Even if you never have this discussion, you may find, as we did, that your loved one made little comments here and there that you can pull together, allowing you to create a wonderful memorial for them. If not, just take some time to think and recall your fondest memories, let them guide you and bring you peace.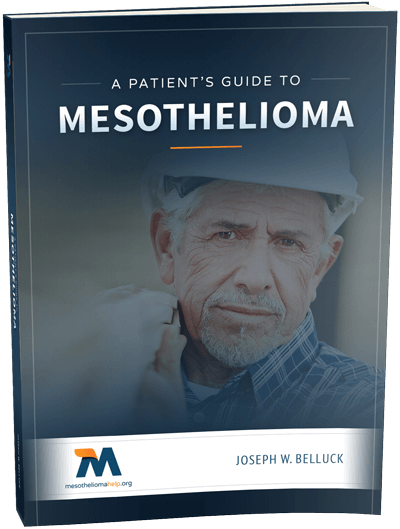 Free Mesothelioma Patient & Treatment Guide
We'd like to offer you our in-depth guide, "A Patient's Guide to Mesothelioma," absolutely free of charge.
It contains a wealth of information and resources to help you better understand the condition, choose (and afford) appropriate treatment, and exercise your legal right to compensation.
Download Now