Science Shows Empathy from Doctors Can Lead to Happier, Healthier Mesothelioma Patients
In an article posted earlier this month, it was noted that medical providers in the UK are encouraged to be cognizant of the impact their words can have on their patients. When telling a patient of his newly-diagnosed mesothelioma, for example, the doctors are encouraged to walk in their mesothelioma patient's shoes to understand the repercussions their words could have. Now, researchers report empathy from physicians can lead to "happier patients with better health outcomes."
It is well known in the medical community that when a mesothelioma patient's physical, emotional, and spiritual well-being are all addressed during treatment, the person's quality of life is improved, which in turn, improves the response to their treatments. In effect, focusing on the power of the mind-body connection can be beneficial to the patient.
Researchers from Michigan State University can now back this up through a small scientific study of patients after discussions with doctors. They found that "a doctor-patient relationship built on trust and empathy doesn't just put patients at ease — it actually changes the brain's response to stress and increases pain tolerance."
The research team, led by Issidoros Sarinopoulos, professor of radiology at MSU, randomly assigned patients to doctor-patient interviews that were either patient-centered or clinical focused. Each patient was then given a post-interview questionnaire and an MRI scan along with a series of mild electric shocks.
When doctors spoke with patients taking a patient-focused approach allowing the patients to speak freely about their lifestyle and other psychological and social factors affecting their health, the patients reported greater satisfaction and confidence in their doctor in the questionnaire than did their counterparts who had a clinical discussion with their doctor. In addition, during the MRI scan where the patient-focused group was subjected to discomfort through the shocks, the researchers found less activity in the part of their brains that makes people aware of pain.
"Medicine has for too long focused just on the physical dimensions of the patient," said Robert Smith, professor of medicine at MSU who co-authored the paper. "Those clinical questions are important and necessary, but we're trying to demonstrate that when you let patients tell their story in an unfettered way, you get more satisfied patients who end up healthier."
The study was published in the journal Patient Education and Counseling.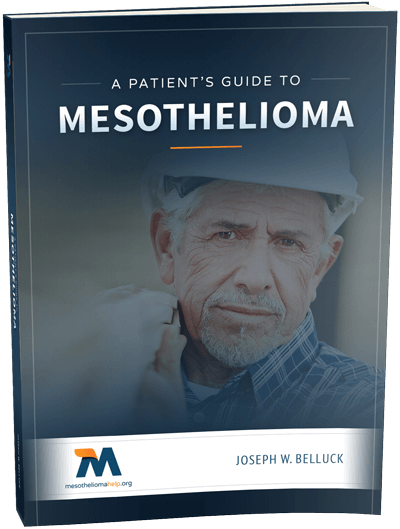 Free Mesothelioma Patient & Treatment Guide
We'd like to offer you our in-depth guide, "A Patient's Guide to Mesothelioma," absolutely free of charge.
It contains a wealth of information and resources to help you better understand the condition, choose (and afford) appropriate treatment, and exercise your legal right to compensation.
Download Now