Don't Wait To Make A Doctor's Appointment
Many people have aversions to going to the doctor. When my Dad began having trouble breathing in the summer of 2011, we urged him to make an appointment. He said, "I'm fine, I'm just having some trouble catching my breath. It's really hot outside, don't worry about me!" The symptoms began getting worse and then other symptoms started to arise.
I remember when he went to the doctor and they said he had fluid on his lung. It seemed like it could be an infection; that would have been very treatable. Then they found a shadow on his lung. Then he needed the fluid drained. After that came a procedure that finally gave him the awful diagnosis of mesothelioma.
If you think that you have been exposed to asbestos and are experiencing symptoms of asbestos-related diseases like shortness of breath, coughing, weight loss, etc., please consider getting checked out. It's important to know what you're up against if it is mesothelioma. It can allow your medical team to create a treatment plan that will be best for you. You owe it to yourself and your loved ones!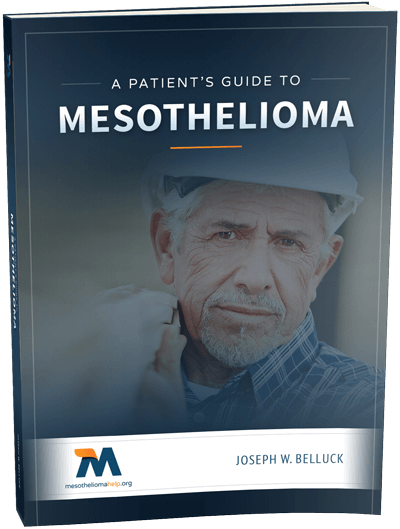 Free Mesothelioma Patient & Treatment Guide
We'd like to offer you our in-depth guide, "A Patient's Guide to Mesothelioma," absolutely free of charge.
It contains a wealth of information and resources to help you better understand the condition, choose (and afford) appropriate treatment, and exercise your legal right to compensation.
Download Now