Celebrate Mesothelioma Survivors Every Day
June 5 was National Cancer Survivors Day, a day set aside to " to honor cancer survivors and to show the world that life after a cancer diagnosis can be fruitful, rewarding, and even inspiring."Although this day has come and gone, chances are high that mesothelioma patients are aware of their cancer every day of the year. It is important that you also set aside time throughout the year to reach out and support a mesothelioma survivor.
June 5 was a day for mesothelioma survivors and their families to join the nearly 14.5 million other Americans, and millions more around the world, who have survived cancer. The day was a day for CELEBRATION for those who have survived, an INSPIRATION for those recently diagnosed, a gathering of SUPPORT for families, and an OUTREACH to the community, according to the National Cancer Survivors Day Foundation who sponsors the day. We encourage all of the mesothelioma community to take the time out to celebrate with mesothelioma survivors and their families – each and every day of the year.
Mesothelioma is a terminal cancer caused by past exposure to asbestos, a known carcinogen. Although there is no cure for the cancer, advances in treatments are helping patients live longer, more productive lives than in the past. These mesothelioma survivors, defined by the National Cancer Survivor's Day Foundation as anyone living with a history of cancer – from the moment of diagnosis through the remainder of life, show true grit and strength every day while continuing to fight this dreadful disease.
"When most people hear the word 'cancer,' they automatically think the worst," says National Cancer Survivors Day Foundation spokesperson, Laura Shipp in a May 20 press release announcing the day. "But the truth is that more people are living longer and better quality lives after cancer than ever before. National Cancer Survivors Day® is an opportunity for these cancer survivors – and those who support them – to come together and celebrate this new reality in cancer survivorship."
In a statement on survivors day, Douglas R. Lowy, MD, Acting Director, National Cancer Institute, and Robert T. Croyle, PhD, Director, NCI Division of Cancer Control and Population Sciences, recognized the challenges cancer survivors face every day and acknowledged the role the NCI plays in helping improve survivorship, saying in part:
"As part of the leadership team of the National Cancer Institute (NCI), we also commend the tireless efforts of the researchers who are working to find new and better ways to control and treat cancer more effectively and safely. This is a vitally important task. Although more and more cancer survivors will return to active and productive lives following their cancer diagnosis, for many of them, the long-term physical, psychological, and social effects of cancer and its treatments remain serious and challenging. Recognizing this, survivorship research remains a key component of NCI's research portfolio."
The American Cancer Society reports the average survival time for people with mesothelioma, is between 4 and 18 months. However, between five and ten percent of mesothelioma patients will live at least five years after diagnosis.
"Our Foundation hopes that NCSD serves as a call to action for further research, more resources, and increased public awareness to improve quality of life for cancer survivors," said Shipp.
Sources:
National Cancer Survivors Day
http://www.ncsd.org/about-us
National Cancer Institute
http://www.cancer.org/cancer/news/features/when-a-friend-has-cancer
National Cancer Survivors Day Foundation
http://www.ncsd.org/_blog/Front_Page_News/post/Press_Release-May2013/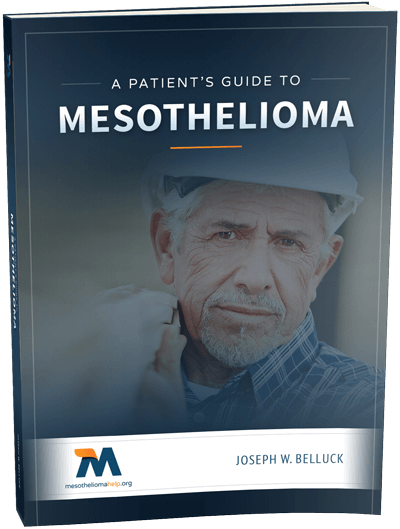 Free Mesothelioma Patient & Treatment Guide
We'd like to offer you our in-depth guide, "A Patient's Guide to Mesothelioma," absolutely free of charge.
It contains a wealth of information and resources to help you better understand the condition, choose (and afford) appropriate treatment, and exercise your legal right to compensation.
Download Now