Sending Thanks to All This Thanksgiving
This Thanksgiving, I would like to take a moment to thank each of you for the opportunity to tell my family's story. It has been a beautiful experience to be able to share our struggles and triumphs with you. Being able to express my thoughts through writing has been cathartic for me, and has helped me cope with the loss of my father.
Over the past several years, many people have reached out to me. I hope that I have been of some help and support to you. It is an honor that you considered me and have shared your journey as well; I am truly humbled by this entire experience.
One thing that I learned from my Dad was to always be happy with whatever you have. Whatever lot God has given you, delight in it. Even if you are going through a hard time, be glad that you have been given another day to fight. There is a quote that I read from a gentleman named Rick Warren that goes as follows:
"Happy moments, PRAISE GOD
Difficult moments, SEEK GOD
Quiet moments, WORSHIP GOD
Painful moments, TRUST GOD
Every moment, THANK GOD"
What a true and beautiful sentiment this Thanksgiving. I pray that you all have a wonderful holiday with those you love, holding each moment close to your heart.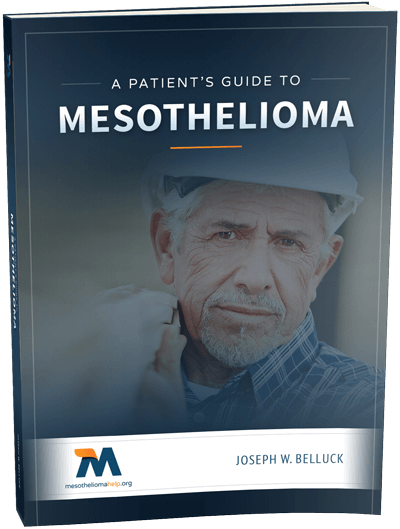 Free Mesothelioma Patient & Treatment Guide
We'd like to offer you our in-depth guide, "A Patient's Guide to Mesothelioma," absolutely free of charge.
It contains a wealth of information and resources to help you better understand the condition, choose (and afford) appropriate treatment, and exercise your legal right to compensation.
Download Now