SU2C Dream Teams and Industry Collaboration May Bring Treatments to Mesothelioma Patients More Quickly Than Ever Before
Organizers of the Stand Up To Cancer Scientific Summit 2013 are proudly boasting the successes of the Dream Teams funded through the organization. Formed in 2008 to "accelerate innovative cancer research that will get new therapies to patients quickly and save lives now," Stand Up To Cancer funds teams of scientists to collaborate on cancer research projects that are critically important for finding a cure for mesothelioma and other incurable cancers.
"The results are in – it has been phenomenally successful," said John A. Glaspy, M.D., M.P.H., Jonsson Comprehensive Cancer Center, UCLA, SU2C Executive Management Committee, of the conference and the success of the teams.
The Summit was an opportunity for the best and brightest minds in research to gather in one place and exchange ideas. Phillip A. Sharp, Ph.D, Nobel Laureate, Koch Institue for Integrative Cancer Research, MIT, SU2C Scientific Advisory Committee Chairperson, said of the summit: "It's the place I want to be, the place I want to work, the place I want to collaborate."
And, "Everyone who is not here is trying to figure out how to be here next year," added Craig B. Thompson, M.D., Memorial Sloan-Kettering Cancer Center, SU2C Pancreatic Cancer Dream Team Leader. The reason, he said, is that "SU2C model's vitality is evident in the Summit."
The teams are working together, as opposed to competing, towards defeating cancer. The Dream Teams were formed to focus on a specific disease or a specific research method, but everyone agrees that through unprecedented collaboration the pharmaceutical companies can now get new therapies to patients more quickly than ever before.
In fact, according to William B. Nelson, M.D., Ph.D., Sidney Kimmel Comprehensive Cancer Center, Johns Hopkins University, SU2C Scientific Advisory Committee Vice Chairperson, "the speed of progress is truly remarkable." Nelson said that in the past it could take upwards of twelve years and a billion dollars before any patients could benefit from a finding. Now, he says, the time is as short as three years.
Lewis C. Cantley, Ph.D., Beth Israel Deaconess Medical Center, SU2C PI3K Dream Team Leader, agrees. He explained that the Dream Teams discovered that when two drugs, from two different pharmaceutical companies, were combined they were "dramatically more effective" than individually. The researchers were able to convince the pharmaceutical companies to combine the drugs.  He said that this collaboration resulted in accelerated results that "set a record that will be hard to break."
SU2C has gained popularity through the televised fundraisers held every two years featuring live performances of recording artists and celebrities from film, television and sports who present key information to viewers about cancer. Cancer survivors are also featured as they document their journey through their diagnosis and treatment.
More than $262 million has been raised for cancer research since the first telethon aired in 2008. Since then, SU2C has made grants to nine multidisciplinary Dream Teams of researchers as well as to 26 young innovative scientists who are undertaking the fight to end cancer. The SU2C dream teams "pursue the most promising research, accelerating the discovery of new therapies for cancer patients and/or advancing efforts in cancer prevention research."
One of the Dream Teams, the epigenetics dream team, comprised of Johns Hopkins researchers, was initially funded through SU2C with a $6 million grant.  The team focuses on discovering new ways to eliminate cancer cells through the use of epigenetics. The genetics of cancer is important, but how the genetics are packaged and how the genes are turned on or off through chemical switches, known as epigenetics, is the primary focus of the research.
Stephen B. Baylin, M.D., Sidney Kimmel Comprehensive Cancer Center, Johns Hopkins, the Epigenetics Dream Team co-leader, said, "We have had extraordinarily promising results. If all this [continued results] comes to pass, then we will have suggested a major change in treatment for advanced NSCLC."
Mesothelioma patients struggling to find effective treatments for the incurable, asbestos-caused cancer stand to benefit greatly from the amazing results of the SU2C Dream Teams. Continued funding, support and collaboration of these teams bring hope to the millions of Americans who battle cancer each year.
Sources:
epigenetics dream team
http://www.hopkinsmedicine.org/kimmel_cancer_center/research_clinical_trials/research/su2c/what_is_epigenetics.html
Stand Up To Cancer Scientific Summit 2013
https://www.youtube.com/watch?v=QcWgDf5jdvE&feature=youtu.be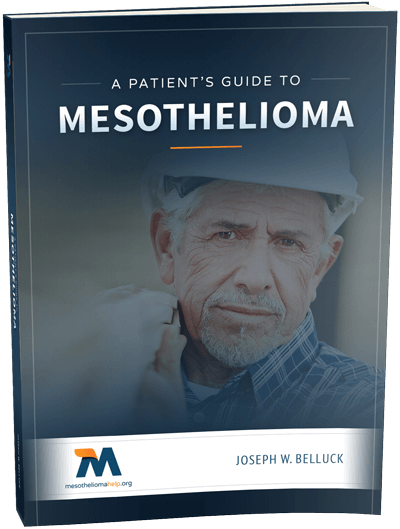 Free Mesothelioma Patient & Treatment Guide
We'd like to offer you our in-depth guide, "A Patient's Guide to Mesothelioma," absolutely free of charge.
It contains a wealth of information and resources to help you better understand the condition, choose (and afford) appropriate treatment, and exercise your legal right to compensation.
Download Now