Mesothelioma Researchers at University of Hawaii Cancer Center Move Into State-of-the-Art Facility
Researchers at the University of Hawaii Cancer Center are well known for their groundbreaking research into the causes of mesothelioma, and for finding novel treatments to battle the rare, asbestos-caused cancer. Now the team has moved operations into a new environmentally green, $16 million, 150,000-square-foot cancer research facility, where the director of the center says by making the best use of the facility the researchers will "propel the UH Cancer Center to the forefront of cancer research."
Michele Carbone, MD, PhD, the country's premier authority on mesothelioma and director of the University of Hawaii Cancer Center, wrote in his message for the Winter 2013 newsletter, "we want to build a culture of success that revolves around teamwork, mutual respect, scientific integrity, and a spirit of humility."
The team is hoping to build on the success of a study led by Carbone where they found that mutations of the BAP1 gene, which is involved in tumor suppression, might underlie mesothelioma in people with a strong family history of the disease. The study was designed to identify individuals at high risk of mesothelioma.
The new facility allows administration, researchers, and faculty to work in one facility. "This will allow us to better share knowledge and resources in a collaborative environment, where scientists, students, and staff work together cooperatively," said Carbone.
The University of Hawaii Cancer Center is a National Cancer Institute (NCI) designated Cancer Center. The five-year designation not only brings recognition to UH as being one of the nation's best cancer centers, but it also provides vital funding for continued research. The UH Cancer Center is one of only 66 NCI-designated cancer centers in the United States, and the only one in Hawaii and the Pacific region. Construction of the new facility was part of the agreement with NCI.
Carbone praised The Friends of the University of Hawai'i Cancer Center for its support in advocating for the new building. Carbone said it was the Friends "perseverance that eventually generated the momentum and allowed us to overcome many barriers and be successful." He added, "their support has been, and remains, invaluable to us. We would not be here without them."
"We will make Hawaii the place where scientists from all over the world come to meet and establish collaborations to find new ways to prevent, diagnose, and treat cancer," said Carbone.
The funding for the new facility was provided by the State of Hawaii.
Mesothelioma is a rare form of cancer that can form in the lining of the lungs, abdomen or heart which is known to occur as a result of exposure to asbestos. Often referred to as "asbestos cancer," it's highly aggressive and difficult to treat. Carbone has dedicated his career to finding an effective treatment for the disease.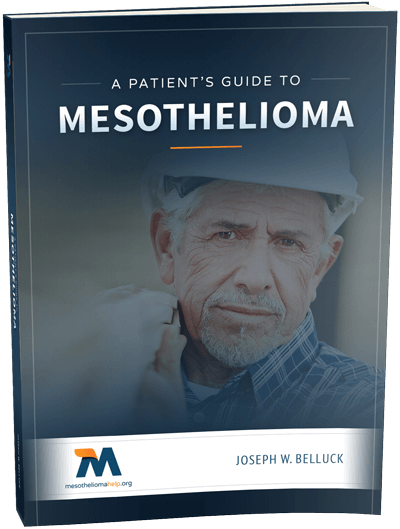 Free Mesothelioma Patient & Treatment Guide
We'd like to offer you our in-depth guide, "A Patient's Guide to Mesothelioma," absolutely free of charge.
It contains a wealth of information and resources to help you better understand the condition, choose (and afford) appropriate treatment, and exercise your legal right to compensation.
Download Now