Targeting Mesothelin To Give Mesothelioma Patients New Therapy Options
An overabundance of the protein mesothelin in a patient's blood may be a telltale sign of a malignant tumor. Mesothelin is an antibody that is normally produced by cells lining the chest cavity, the abdominal cavity and the lining around the heart. But mesothelin plays a key role in the growth of tumors, studies suggest. The overexpression of mesothelin serves as a marker of various human cancers, including virtually all forms of mesothelioma, a cancer linked to asbestos exposure.
Since mesothelin is found in limited amounts in normal tissue and in overabundance in malignant tissue, researchers have focused on it as a target for cancer immunotherapy.
Researchers have found mesothelin in all mesotheliomas with epithelial cell structures, but not in sarcomatous mesotheliomas. So if they can find ways to get immune system attack cells with mesothelin or knock out the mesothelin, they may be able to starve the mesothelioma tumors.
One of the scientists who has led research on targeting mesothelin is Dr. Raffit Hassan, senior investigator and chief of the solid tumor immunotherapy section in the Laboratory of Molecular Biology at the National Cancer Institute. Dr. Hassan has overseen two successful clinical trials with a third clinical trial about to open on mesothelin.
This month, the Mesothelioma Applied Research Foundation, an advocacy group that funds peer-reviewed research on asbestos-related disease, announced it was presenting its Pioneer Award to Dr. Hassan for his innovative research that offers mesothelioma patients the potential of new treatment options. Dr. Hassan will receive the award at the Meso Foundation's symposium June 23-25 in Washington, D.C. .
About 2,500 to 3,000 Americans are diagnosed each year with mesothelioma, an incurable cancer. Most have a history of workplace exposure to asbestos, although the symptoms typically take decades to appear.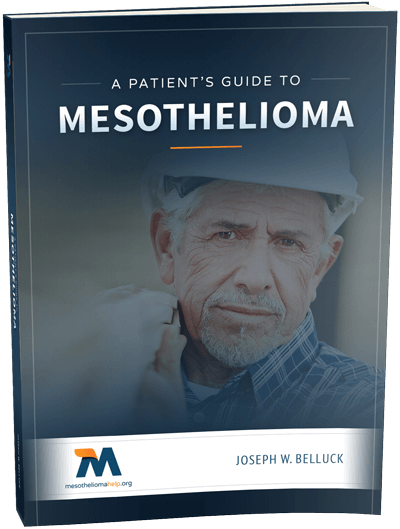 Free Mesothelioma Patient & Treatment Guide
We'd like to offer you our in-depth guide, "A Patient's Guide to Mesothelioma," absolutely free of charge.
It contains a wealth of information and resources to help you better understand the condition, choose (and afford) appropriate treatment, and exercise your legal right to compensation.
Download Now