The Inconvenience of Mesothelioma
It was a Sunday afternoon. My husband and I had just gotten to my parent's house and were planning to go to the hospital with them the next morning for Dad's procedure. They were going to go in, find out what was causing the fluid in his lungs, fix it or come up with a treatment plan. He was going to be in the hospital a couple of days, come home, and be fine. Mike and I were going to leave for home on Wednesday and participate in a home show on Thursday. Everything was supposed to be fine.
The procedure was over and the surgeon took me and my family into a private room. I looked at Mike and said, "This isn't good." The doctor gently delivered the news that would forever change our lives. "It looks like a mesothelioma." At the time, I didn't understand what that meant, but once the reality sunk in, I began crying and shaking uncontrollably. As I peered around the room and saw the looks in everyone's eyes, I knew that this battle had just begun and that everything was going to be different from here on out.
Mesothelioma began its reign over our lives. Every waking moment and the majority of my dreams were consumed by it. I thank God that we had some truly miraculous moments during our journey with this awful cancer, but it was still always at the fronts of our minds.
When Dad lost his battle to the disease on October 15, 2013, he was freed of mesothelioma; those of us left behind were not. The remnants of mesothelioma are seen in my family and me every single day. There is always a bit of sadness, missing Dad and wishing he were here for every moment. There is an empty place at the table, an empty rocking chair, and an emptiness in every conversation where his laugh should be interjected.
Mesothelioma is so many things. One thing it is for sure is an inconvenience… not necessarily in the traditional sense of the word, but in a harsher way. Our lives were changed and impacted in ways we could never have prepared ourselves for. This disease is a game changer, and not for the better.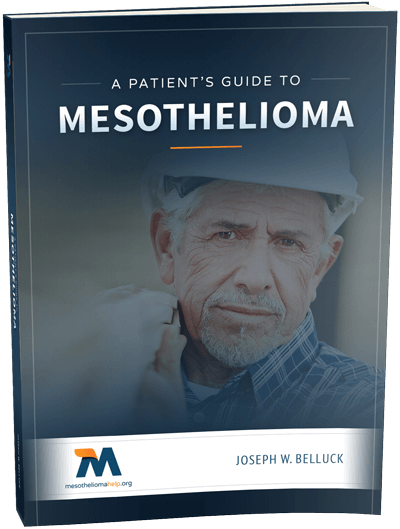 Free Mesothelioma Patient & Treatment Guide
We'd like to offer you our in-depth guide, "A Patient's Guide to Mesothelioma," absolutely free of charge.
It contains a wealth of information and resources to help you better understand the condition, choose (and afford) appropriate treatment, and exercise your legal right to compensation.
Download Now