Tips for Helping Mesothelioma Patients Enjoy Fourth of July Celebrations
Today, all Americans celebrate the Fourth of July holiday marking our independence. For many people this means a time of barbecues, family picnics and sun in the fun. Like most holidays though, for mesothelioma patients and their families, it can also be a stressful time with all the added activity.
Here are a few tips to help make the day enjoyable while also taking care of your health:
Drink plenty of water: The heat can be dehydrating leading to headaches and dizziness. Make sure to sip ice-cold water throughout the day to stay hydrated. Sports drinks are also a great option during the heat of the day.
Get in the shade or air-conditioning: When your friends and families are outside having fun it can be tough to sneak away to get cool, but it is important to do just that so you do not overheat. Don't wait until you are miserable from the heat, seek shade or go inside and rest then head back out when you are feeling better.
Use sunscreen and cover up: If you are undergoing chemotherapy or radiation, you may be more sensitive to the sun. Make sure to cover up with light colored clothing and to use an SPF 30 or higher on your exposed skin.
Eat small amounts of food: There is sure to be plenty of food at the celebration. Don't be tempted to overindulge as that can bring on discomfort and GI distress. Eat small amounts of food throughout the day and you will feel much better. Also, be aware that mesothelioma treatments can make you more susceptible to food-borne bacteria. The National Comprehensive Cancer Network (NCCN) recommends that you make sure any food you eat is well-chilled and has not been left out in the heat.
Take a Dip: You can join in on the fun in the pool. Exercise is recommended for cancer patients, and in the heat there  may be nothing more refreshing than a short dip in the pool. According to the NCCN, swimming is a good source of light exercise that will keep you cool, help reduce strain on your joints, and soothe your aching muscles. But, know your limits and rest when needed.
With a little planning the 4th of July can be a fun day and a welcome break from your treatments. Take care of yourself and have a healthy and happy 4th!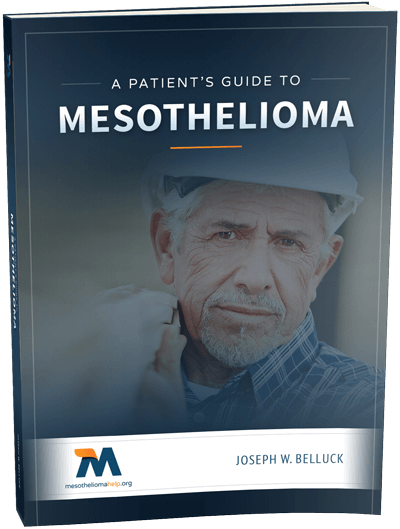 Free Mesothelioma Patient & Treatment Guide
We'd like to offer you our in-depth guide, "A Patient's Guide to Mesothelioma," absolutely free of charge.
It contains a wealth of information and resources to help you better understand the condition, choose (and afford) appropriate treatment, and exercise your legal right to compensation.
Download Now