Understanding the Emotional Support Needs of Patients Undergoing Mesothelioma Treatment
Medical researchers at Memorial Sloan-Kettering Cancer Center in New York are currently conducting a clinical trial examining the emotional support and psychosocial needs of patients undergoing treatment for mesothelioma. The researchers are studying how mesothelioma, an aggressive form of cancer, affects patients' emotional and physical well-being and quality of life.
Mesothelioma is a terrible disease caused by exposure to asbestos. It takes a toll on patients and their families. Patients receiving treatment for mesothelioma may experience mood swings, feelings of isolation and symptoms of anxiety and depression.
The laudable goal of the research is to find ways to reduce the physical and emotional strains of mesothelioma patients and develop better ways of coping.
As part of the clinical trial, mesothelioma patients are invited to join a therapeutic internet-based discussion group, allowing patients to take part from the comfort on their own homes. The small groups of three to five patients meet for approximately an hour once a week.
Patients who have been diagnosed with pleural mesothelioma, a cancer of the lining of the lung and who are undergoing treatment at Memorial Sloan-Kettering Cancer Center are eligible for the trial. Find contact information about the clinical trial.
Approximately, 2,500 to 3,000 people are diagnosed with mesothelioma each year in the United State. Most are older workers, retired workers and veterans who were exposed to asbestos in workplace or during military service. For patients who are diagnosed with less advanced mesothelioma, there are treatments available to try to manage the disease.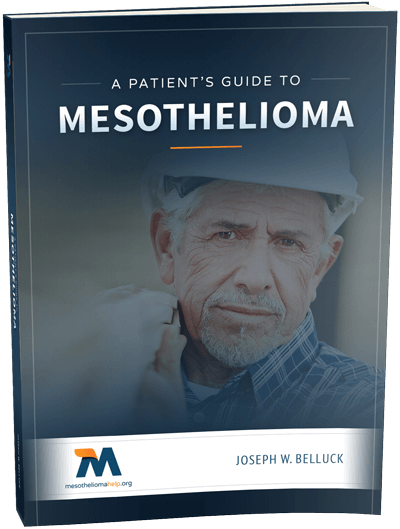 Free Mesothelioma Patient & Treatment Guide
We'd like to offer you our in-depth guide, "A Patient's Guide to Mesothelioma," absolutely free of charge.
It contains a wealth of information and resources to help you better understand the condition, choose (and afford) appropriate treatment, and exercise your legal right to compensation.
Download Now