Vacations Are a Good Time to Raise Awareness of Mesothelioma
Summertime is, for most people, a time to relax and recharge. It brings about a time to travel and vacation with your loved ones and forget about your cares for a while. Unfortunately, mesothelioma waits for no one. Those impacted by this disease constantly have it in the back (or forefront) of their minds. Remember that just because you are on vacation, it doesn't mean that you have to stop advocating.
First off, pray. Visit a Church while you're off on your journey and add your loved one and all those with mesothelioma to their prayer list. God is everywhere and will hear your prayers.
Talk to people you meet on the way. When you start to talk about your family and life in general, carefully bring up mesothelioma and explain to them how it's impacted your life and what they could do to help out. It's also a great way to spread awareness to those who may have no clue what mesothelioma is.
Lastly, if your loved one is not traveling with you, be sure to check on them periodically. Let them know that you're thinking about them. Tell them about your trip and that you can't wait to see them when you get home.
Mesothelioma is a disease that can halt everything in your life. Don't let it stop you from enjoying every day, as hard as it may seem, but also try not to forget those struggling with this heartbreaking diagnosis. Take a little time every day to pray for a cure… you can do that anywhere!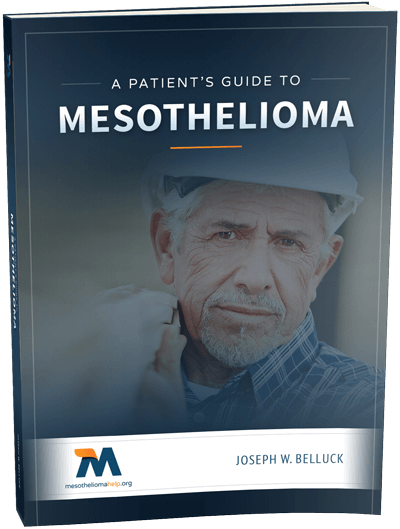 Free Mesothelioma Patient & Treatment Guide
We'd like to offer you our in-depth guide, "A Patient's Guide to Mesothelioma," absolutely free of charge.
It contains a wealth of information and resources to help you better understand the condition, choose (and afford) appropriate treatment, and exercise your legal right to compensation.
Download Now