Why I Will Always Be an Advocate for the Mesothelioma Community
Advocating for mesothelioma patients and their families has become a big part of my life since my Dad's diagnosis in January of 2012. Even though I knew next to nothing about the disease, I immediately felt connected to the mesothelioma community and knew that I needed to do all that I could to help find a cure and to fight on their behalf.
Throughout my Dad's journey with mesothelioma, my family and I did fundraisers to work toward finding a cure for this terrible cancer. Over the past two years, I have been blessed to come to know many researchers, caregivers, and meso warriors. Hearing their stories inspired me to do more, but I wasn't sure what I had to give. I was so grateful for all those who were fighting on my family's behalf, but I didn't know how I could help. Total strangers were pulling for Dad and praying for us, how could I ever repay them?
When I lost my father on October 15, 2013, I realized that what I had to give was my voice.  Through writing, fundraising, and just talking to people to raise mesothelioma awareness, I can make a difference. And so can you.
Being a mesothelioma advocate means speaking for those whose voices have been silenced by the disease. It means fighting for those whose bodies need to focus on healing. It means educating others about the dangers of asbestos and the serious implications of exposure. The best part of this is that you don't have to do it alone. There are lots of people out there who are encouraging mesothelioma patients and research in their own ways. Innovate.  Get creative!
Being a mesothelioma advocate is a wonderful way to remember a loved one who has fought this horrible sickness or to honor someone who is still battling. I choose to speak up in memory of my Dad, who fought tirelessly until he took his last breath. I owe it to him and the rest of the mesothelioma community to keep fighting. My prayer is that together, we can find a cure so that no one has to go through this ever again.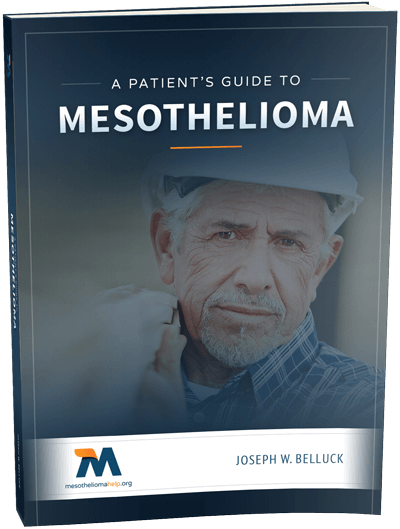 Free Mesothelioma Patient & Treatment Guide
We'd like to offer you our in-depth guide, "A Patient's Guide to Mesothelioma," absolutely free of charge.
It contains a wealth of information and resources to help you better understand the condition, choose (and afford) appropriate treatment, and exercise your legal right to compensation.
Download Now