World Cancer Day Is A Reminder to Support the Mesothelioma Community
February 4 was World Cancer Day, a day to come together to pray for those afflicted with this disease, the families impacted, the warriors still fighting, and a cure. This is time for the entire cancer community to be recognized and bring light to the fact that there is much work to be done to find a cure for all cancers, in order to bring these horrific nightmares to a conclusion.
Clinical trials, experimental treatments, and therapies are all in the news. The awareness this creates is paramount; it could help save someone's life that hears about them, as well as change millions of lives by their successes.
I am honored to be an active advocate in this community, more specifically the mesothelioma community. I am an unhappy member, but a proud one, working to raise funds and to help others in memory of my Dad. Let's face it, this is a club that no one wants to be in. There's no secret handshake, no membership fee, and no perks. This club is full of heartbroken associates; comrades who have endured highs and lows, suffering and joy, throughout their cancer story. The survivors are beautiful examples, the warriors valiant knights, and the lost mourned kinsmen.
No matter what your role is in this narrative, whether you are a patient or a loved one, a medical professional or an acquaintance, we all have a part to play. We need the support of everyone during their battle with cancer in order to end this era in our history, and I believe that it can happen. Advocacy is key, informing the general public about what is going on in the cancer field. Funds are necessary to perform research and help those who cannot afford treatment on their own. Prayers are essential. Time is of the essence. Faith is what will get us through.
So take a little time to think about where you fit. The story can be changed for the better by your support, your willingness to give, and your capacity to love. Let's work together, and change the way we look at cancer… let's see it in the rear-view mirror.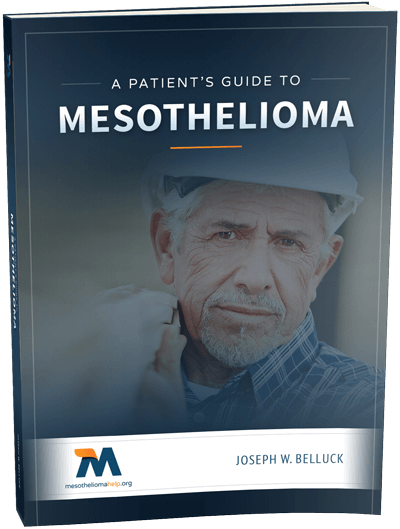 Free Mesothelioma Patient & Treatment Guide
We'd like to offer you our in-depth guide, "A Patient's Guide to Mesothelioma," absolutely free of charge.
It contains a wealth of information and resources to help you better understand the condition, choose (and afford) appropriate treatment, and exercise your legal right to compensation.
Download Now