Your Presence Can Be the Best Present for a Mesothelioma Patient
As Christmas quickly approaches, we often scramble to find the perfect gift to give to our loved ones. When you are considering a present for a person or family dealing with mesothelioma, you may consider your presence also.
Many times, mesothelioma is a lonely road. Even though people come forward offering help and assistance, they may stay away in order to respect privacy or to avoid overwhelming those in the inner-circle. The truth is, the company is often welcome. Of course, call first to be sure that it's a good day and time, but don't stay away out of fear. Sure, there may be some people who shy away from guests for various reasons, but there are also some on the opposite end of the spectrum. My Dad was always happy to welcome family and friends, and those are some of his happiest times.
If you are looking for a more tangible gift, feel free to brainstorm, but also, you may just want to ask them if there is something that they would like! There may be something they need that they just haven't been able to get out to purchase. Also, the person might appreciate a night out for dinner and a movie! Don't be afraid to offer these types of things, but also don't be disappointed if they say they would rather stay in. As I always say, allow the patient to dictate the environment around them.
From my family to yours, Merry Christmas! Don't forget to stop and remember the true reason for the season and spend time with your loved ones. The memories made at this time of year are some that will last forever.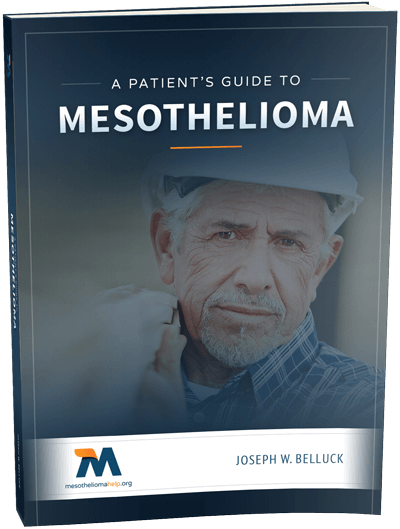 Free Mesothelioma Patient & Treatment Guide
We'd like to offer you our in-depth guide, "A Patient's Guide to Mesothelioma," absolutely free of charge.
It contains a wealth of information and resources to help you better understand the condition, choose (and afford) appropriate treatment, and exercise your legal right to compensation.
Download Now