Balancing Mesothelioma with the Coronavirus Pandemic
When someone is diagnosed with malignant mesothelioma, the battle is both mental and physical. The symptoms are numerous and some more frightening than others. Mentally it can have an outsized effect on one's peace of mind, affecting your physical wellbeing as well as your emotional wellbeing.
So how does a mesothelioma patient keep mind and body in sync during a strenuous time like the coronavirus pandemic? 
First, look around at yourself and jot down your physical symptoms. Put factual numbers to paper. A few strategies you might consider include:
Monitor daily weight.

Monitor calorie intake if you can, or just list what you eat.

If you have an O2 sat monitor use that and record the findings.

If you don't have an O2 sat monitor monitor, record the distance you can walk each day.
Now that really is the easier part. Mental wellbeing can be a challenge. How do you keep your head in check and not get carried away to dark thoughts and fear? If you are having a hard time being calm, there is a fair amount of advice available. Here are some different approaches:
Close your eyes, take a deep breath, and exhale slowly.

Say out loud three things you are grateful for today.

Connect with others. Talk with people you trust about your concerns and how you are feeling.

Take a break from news, including social media.
If these ideas aren't working, contact your primary care provider and they will try to help with your physical or mental challenges at this time. Reach out to your mesothelioma team. Remember that mesothelioma patients are high risk when it comes to coronavirus and the COVID-19 virus' related respiratory symptoms. 
You are not alone. These times are uncharted territory for all of us. We can get through it with help from one another.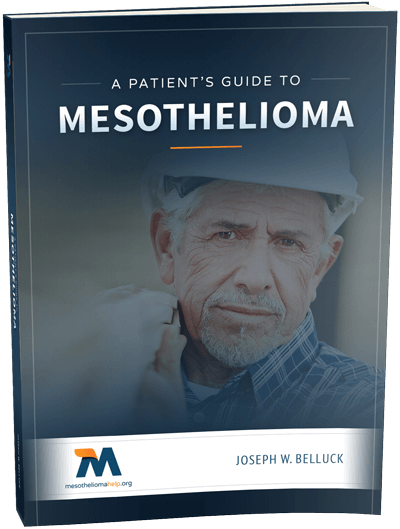 Free Mesothelioma Patient & Treatment Guide
We'd like to offer you our in-depth guide, "A Patient's Guide to Mesothelioma," absolutely free of charge.
It contains a wealth of information and resources to help you better understand the condition, choose (and afford) appropriate treatment, and exercise your legal right to compensation.
Download Now