Category:
Asbestos Exposure
An Italian study published back in May found that malignant mesothelioma cases tend to be concentrated around industrial facilities that use asbestos. A new Italian study finds that mesothelioma incidence near industrial areas remains high long after an asbestos-using industry ceases operations.
Asbestos is the only known cause of mesothelioma, an incurable cancer affecting the membranous lining of the lungs and abdomen. Most cases of mesothelioma are related to occupational asbestos exposure. Cement factories, shipyards, automotive plants, food processing facilities, power plants, and steel plants are among the major sources of occupational asbestos exposure.
Not all asbestos exposure, however, is directly attributable to a person's work activities. People can also be environmentally exposed to asbestos in areas where asbestos industries operate.
One such area is Casale Monferrato in Northwest Italy, the former home of the Eternit asbestos-cement plant, which closed in 1986. An Italian court in 2012 convicted the plant's owners of causing the asbestos-related deaths of more than 3,000 people. While many of those people worked at the Eternit plant, others merely lived near the plant.
Casale Montferro is the subject of a study published recently in Occupational & Environmental Medicine. The study authors identified 200 cases of pleural mesothelioma diagnosed in Casale Montferro residents between 2001 and 2006 in an effort to quantify the association between pleural mesothelioma and asbestos exposure.
They discovered that the odds ratio (OR, a measure of association between an exposure and an outcome) of an asbestos-exposed individual developing mesothelioma ranged from 4.4 to 62.1, with increased exposure over time resulting in a higher OR. Subjects never occupationally exposed to asbestos had a mesothelioma OR of 3.8 to 23.3, while an OR of around 2 was observed for people living in homes near buildings with large asbestos cement parts.
The findings draw attention to the fact that asbestos health risks linger in the environment long after asbestos industries vacate. In addition, they serve as a reminder that asbestos disease can occur in people who never directly handled asbestos on the job.
"Risk of [pleural malignant mesothelioma] increased with cumulative asbestos exposure and also in analyses limited to subjects non-occupationally exposed. Our results also provide indication of risk associated with common sources of environmental exposure and are highly relevant for the evaluation of residual risk after the cessation of asbestos industrial use," write the study authors.
The Italian study has implications for America and other countries with a history of industrial asbestos use. U.S. asbestos use peaked in the mid-70s, but asbestos diseases, which have a latency period of 10-40 years or more, continue to kill an estimated 12,000-15,000 Americans.
http://www.asbestosnation.org/facts/asbestos-kills-12000-15000-people-per-year-in-the-u-s
But the United States, unlike Italy, has not banned asbestos. While both countries deal with the residual presence of asbestos-containing materials from a bygone industrial era, the United States is unique among industrialized nation for its ongoing importation and use of asbestos.
Anyone interested in taking part in the fight against asbestos should visit the EWG Action Fund website.
http://www.asbestosnation.org/take-action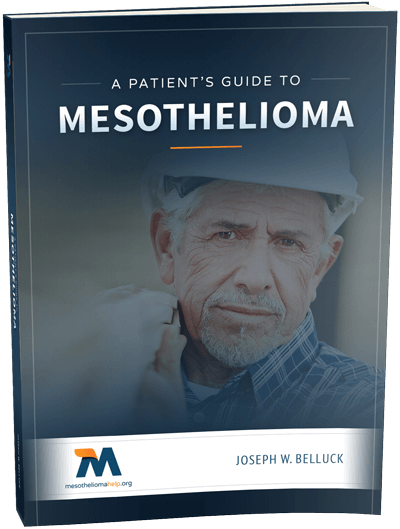 Free Mesothelioma Patient & Treatment Guide
We'd like to offer you our in-depth guide, "A Patient's Guide to Mesothelioma," absolutely free of charge.
It contains a wealth of information and resources to help you better understand the condition, choose (and afford) appropriate treatment, and exercise your legal right to compensation.
Download Now