Clinical Trial of Imfinzi (Durvalumab) in Conjunction with Chemotherapy Yields Significantly Longer Survival Time for Patients Diagnosed with Malignant Pleural Mesothelioma
Immuno-Oncology News recently published results of a Phase 2 clinical trial of the immuno-checkpoint inhibitor Imfinzi (durvalumab) for patients diagnosed with malignant pleural mesothelioma. 
The PrECOG cancer research group tested the effects of pairing Imfinzi, an AstraZeneca drug that blocks the activity of the PD-1 receptor in immune T-cells, with standard chemotherapy on a group of 55 individuals who had been recently diagnosed with inoperable malignant pleural mesothelioma. The PD-1/PD-L1 pathway affects inflammation, which causes pleural mesothelioma to develop at a faster rate.
The trial revealed that patients who took Imfinzi in addition to running out courses of standard chemotherapy (pemetrexed with cisplatin or carboplatin) survived for an average of 20.4 months, whereas patients who were given only standard chemotherapy lived for an average of 12.1 months. 81.8 percent of participants were male, their median age was 68, and three-quarters of them had been diagnosed with the epithelioid cancer subtype of malignant pleural mesothelioma. 
"[Imfinzi] plus standard chemotherapy delivered a promising median overall survival rate for patients with previously untreated, inoperable malignant pleural mesothelioma," affirmed Dr. Patrick Forde, director of the Kimmel Center's thoracic cancer clinical research program, in a news release from the American Society of Clinical Oncology. 
AstraZeneca, PrECOG, and the University of Sydney have plans to enroll participants who have been diagnosed with previously untreated, inoperable malignant pleural mesothelioma in a Phase 3 trial in Australia and the United States in September. More details about the upcoming clinical trial can be found here.
If you or a loved one has been diagnosed with mesothelioma, reach out today for a free consultation. Our experts can assist you with medical resources as well as options for compensation from those responsible.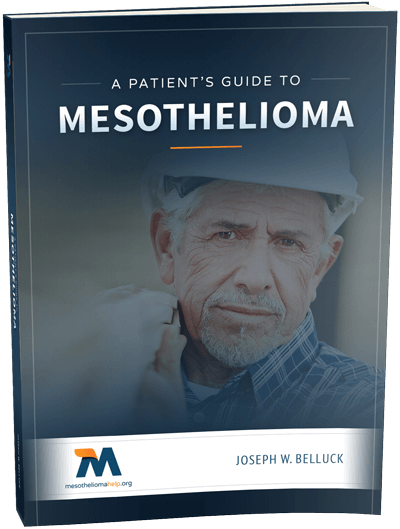 Free Mesothelioma Patient & Treatment Guide
We'd like to offer you our in-depth guide, "A Patient's Guide to Mesothelioma," absolutely free of charge.
It contains a wealth of information and resources to help you better understand the condition, choose (and afford) appropriate treatment, and exercise your legal right to compensation.
Download Now