Nurses and Mesothelioma Patients Benefit Equally from a Friendly Ear
This past week one of my co-workers, an RN who I have worked with for decades, lost a young family member to cancer. As a community we grieve for the loss of this young, newly-married man. His journey with cancer was swift, debilitating, and heart-wrenching to hear about. Through my co-worker, we learned what an ordeal it had been for him, and for everyone in his family. After he died she texted me with the news, and thanked me for all the support. This tragedy made me reflect on how important it is to listen more. We all have different life experiences and we can all offer something to someone going through a crisis – a suggestion, a story, or maybe just an ear.
Throughout life, our relationships note the important times and the mundane times of our life's journey. Relationships are what keep our lives rich. Although patients and their families living with mesothelioma did not elect to go on the cancer journey, one of the unexpected side effects is that it can strengthen their relationships with each other.
As a nurse, I have been fortunate to have many coworkers with whom I have worked with for decades. We have known of each other's relatives – husbands, parents, children – most we have never met, but we know a lot about them. We have been through life's happy experiences including weddings, births, anniversaries, and birthdays. We have supported each other through personal hard times like the death of  a parent, a divorce, illnesses and accidents.
We remember patients who have been gone for years, we remember funny stories and very sad stories. We support each other. We are a community of people bound by our jobs and a genuine caring for each other. Like the mesothelioma community we come from all different backgrounds, cultures, and have varied personalities and life experiences. Also, like the mesothelioma community, we might not know the lasting effect kindness and listening can have on a person dealing with a crisis.
As you or your loved one continue on this journey with mesothelioma, remember you do not have to go it alone. Reach out for support.  As the Beatle's song goes, "I get by with a little help from my friends." 
Know more about Mesothelioma and how you can deal with it.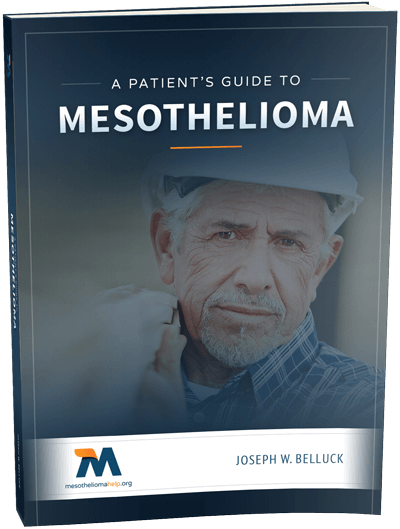 Free Mesothelioma Patient & Treatment Guide
We'd like to offer you our in-depth guide, "A Patient's Guide to Mesothelioma," absolutely free of charge.
It contains a wealth of information and resources to help you better understand the condition, choose (and afford) appropriate treatment, and exercise your legal right to compensation.
Download Now