Mesothelioma Patients Need More Information to Help Make Treatment Decisions
When patients are faced with a life-threatening illness like mesothelioma, the more information they have the less anxious they feel about the diagnosis. Unfortunately, according to a recent study, terminally ill patients lack even basic information about their illness.
In a study conducted by a research team from Weill Cornell Medicine in New York City, led by Dr. Holly Prigerson, professor of geriatrics, researchers report that of 178 patients who were faced with highly lethal metastatic cancers, just five percent of the patients had "sufficient knowledge about their illness to make informed decisions about their care."
"Many did not know that they were at the end-stage of their illness or that their cancer was incurable. They were basically making treatment decisions in the dark," explained Prigerson, who also co-directs the Center for Research on End-of-Life Care at Weill Cornell.
Treatment for mesothelioma, a terminal asbestos-caused cancer, can vary from patient to patient. Primarily, treatment options consist of surgery, chemotherapy and radiation. It is critical for the patients, however, to understand their prognosis and the benefits and risks associated with each of these options to ensure they are prepared for the arduous battle ahead.
According to the researchers, doctors are reluctant to share information about terminal illnesses for fear that they will upset the patients or the patients will view the doctor less favorably. Without the information, though, many patients have a false sense of security and do not even realize they have limited survival.
The researchers concluded that patients who have discussions with their oncologists about prognosis and life expectancy "come to have a better understanding of the terminal nature of their illnesses." They added that improvement in the area of end-of-life patient/doctor communication can improve patient-centered care.
This research points to the fact that the more knowledge patients have about their illness, the better off they are when it comes to making their own treatment decisions. In fact, previous research has pointed out that an empowered mesothelioma patient is often the best patient for a medical team. When patients are empowered it means they are informed of their disease and their treatment options, and they are willing to take an active role in their treatment.
Managing a disease such as mesothelioma can be overwhelming, but partnering with your physician from the start may be the key to receiving the best treatment. According to a 2002 article on patient empowerment in the Hong Kong Medical Journal, researchers said, "Medical knowledge has long been used in clinical practice for professionals. It is time to shift the balance of power to include patients and their caregivers."
The study was published the May 23 edition of the Journal of Clinical Oncology.
Know more about Mesothelioma and how you can deal with it.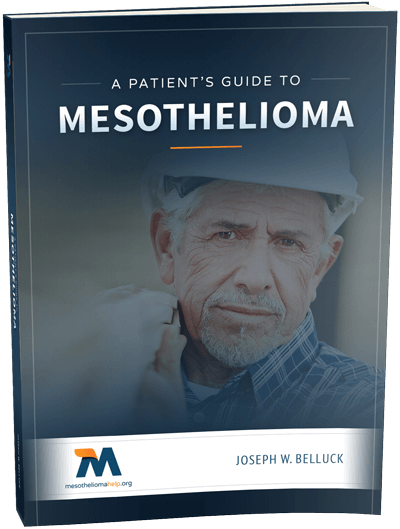 Free Mesothelioma Patient & Treatment Guide
We'd like to offer you our in-depth guide, "A Patient's Guide to Mesothelioma," absolutely free of charge.
It contains a wealth of information and resources to help you better understand the condition, choose (and afford) appropriate treatment, and exercise your legal right to compensation.
Download Now