Mesothelioma Growth May be Slowed by Blocking Glutamine Pathway
Glutamine, an amino acid and one of the primary building blocks for proteins, is vital for providing fuel to cells throughout the body. However, researchers now believe glutamine can also fuel cancer growth and they are targeting it to develop anti-cancer drugs that may someday be used to fight mesothelioma.
Mesothelioma is a rare, incurable cancer that is caused by breathing in, or ingesting, asbestos fibers. Although chemotherapy is the number one treatment modality, nearly every patient builds up resistance to the drug. In fact, according to researchers from the Research School of Biology, The Australian National University, there are 917 different types of cancer, "and many cures work only for a single type of the disease or become ineffective as cancers develop resistance to chemotherapy."
For that reason, and to try to develop a drug with much less serious side-effects than standard chemotherapy, the researchers looked at glutamine that is a "very common mechanism in cancer cells." The researchers decided to focus on the "glutomainolysis pathway" to prevent the glutamine from getting to the cancer cells, thus inhibiting the cancer's growth.
After first attempting to genetically alter cancer cells, which was ineffective, the team found a way to disable the gateway. They were able to turn off "the biochemical alarm" and successfully blocked gateways through which the cancer cells obtained glutamine. In effect, by cutting off the cancer cells fuel supply they starved the cancer cells. This resulted in a 96 percent reduction in the cancer cells' growth.
"It is an exciting time to do cancer research," said lead author Angelika Bröer, from ANU Research School of Biology. "We now have precision tools in our hands to manipulate the genome of cancer cells, allowing us to address problems that were difficult to solve previously."
First, though, they must turn their attention to finding anti-cancer drugs that will block the glutamine pathways and kill off the cancer. They plan to do this using tests they have developed that will use robots to "test tens of thousands of drugs for us over the next year or two."
By focusing on pathways that can cut off growth of cancer cells, researchers bring hope to the mesothelioma community that a new, effective treatment is on the horizon. Nearly 3,000 Americans are diagnosed each year with the terminal cancer.
For more information on the study, see the April 26 issue of Journal of Biological Chemistry.
Sources :
The Australian National University
http://www.anu.edu.au/news/all-news/starving-cancer-the-key-to-new-treatments
April 26 issue of Journal of Biological Chemistry
http://www.jbc.org/content/early/2016/04/26/jbc.M115.700534.full.pdf+html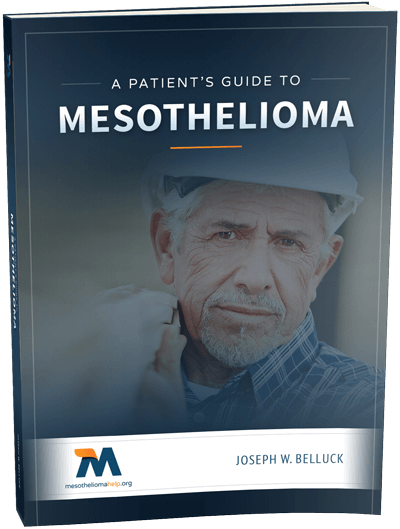 Free Mesothelioma Patient & Treatment Guide
We'd like to offer you our in-depth guide, "A Patient's Guide to Mesothelioma," absolutely free of charge.
It contains a wealth of information and resources to help you better understand the condition, choose (and afford) appropriate treatment, and exercise your legal right to compensation.
Download Now