Daughter Reflects on Life With Don Smitley
Over these past few months, I've been reflecting on what it was like growing up with my Dad. I had told many people that I would have rather had 30 short years with him as my father than 100 with someone else. I mean that from the bottom of my heart. My Dad was the perfect father to me.
Dad was a special kind of dad. He was fun, goofy, and never afraid to look silly to make me smile. We were watching some home movies over Christmas where Dad and I were walking our dogs. Then, I decided to walk Dad. I put the chain around his waist and drug him all over the place. Some neighbors who were outside asked him what he was doing and he just laughed and said, "I'm getting walked!" He was constantly doing things like this. When he saw that I was happy, he was happy too.
Even though I danced my whole life, Dad wanted me to try out all different sports. Not necessarily by being on an official team, but with him. We spent hours outside playing baseball, kickball, and throwing a football around. I never exceled at any of these activities, but looking back, he was trying to help me become more well-rounded (or maybe to just be able to play games with the other kids). Plus, he liked chuckling at me when I would kick as hard as I could and miss the ball completely.
We were always going on adventures together. Whether it was taking a ride in the mountains or trying to bake cookies at home, he made even the most seemingly ordinary activity special. My Mom worked late one night a week; I was never in bed on time those nights. It became a game to see if I could get ready and be "asleep" under the covers by the time she got home. We never made it.
You would think that these things would have changed a bit as I got older, but they didn't. Every Saturday morning was our time. Mom would be at work, and we'd be off. We would go out to breakfast, shopping, up to the mountains, for ice cream, do a project at home, and visit family… all in the same day. Those days are such precious memories for me.
Dad was more than just fun. We always had the kind of relationship where we could talk about anything. I know I have said before that he gave the greatest advice of all time, but it bears repeating.  No topic was off limits for us: school, work, faith, we discussed it all. He always knew exactly what to say. If he wasn't sure, he would tell me to let him think about it and he would let me know what he came up with later. And he always did.
I could write a book or 50 about Dad and his kindness, generosity, and genuine love for life, God, and his family. He was perhaps the single most powerful influence on my life. He didn't just tell me how to live a good life, he showed me. This is a true testament of the life of the most amazing person I've ever known, and I was blessed to be able to call him "Dad."
Know more about Mesothelioma and how you can deal with it.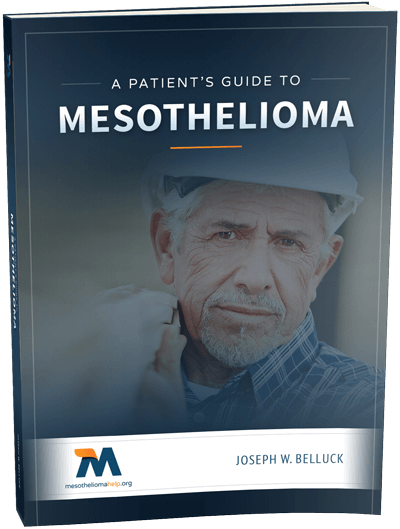 Free Mesothelioma Patient & Treatment Guide
We'd like to offer you our in-depth guide, "A Patient's Guide to Mesothelioma," absolutely free of charge.
It contains a wealth of information and resources to help you better understand the condition, choose (and afford) appropriate treatment, and exercise your legal right to compensation.
Download Now