Jobs in Naval Shipyards That Put Civilian Workers at Risk of Mesothelioma
Civilians have worked in naval shipyards for decades – often working side by side with enlisted men and women.  Many of these shipyard workers are now suffering from mesothelioma or other asbestos-related diseases.  Although there are many different types of jobs in which veterans and civilian shipyard workers may have been exposed, these five are among the most common:
Electricians.  Electricians commonly worked on naval ships installing wiring systems, fixing and upgrading existing electrical systems, replacing older fuse boxes with circuit breaker boxes and repairing electrical equipment, generators and transformers.  They also installed motors on pumps, electrical wire, boxes, fuses and conduit. They also were exposed to asbestos from pumps and turbines. Electricians likely encountered asbestos that was used as insulation wrap around conduits, electrical transformers and piping as they worked in enclosed workspaces.  According to the National Institute for Occupational Safety and Health, electricians are one of the largest construction trades associated with malignant mesothelioma mortality.
Machinists. The Navy has employed shipyard machinists for decades to work on equipment to be installed above and below deck in ships, including:

 installing steam boilers, winches, propellers and propulsion motors
making gaskets and seals
overhauling pumps
overhauling valves
using portable grinders
The types of equipment machinists worked with produced heat and generally contained asbestos gaskets and packing. Many had asbestos coverings. Working with asbestos material generates asbestos dust.  It was very common for machinists to wear aprons and gloves when handling hot materials.
Steamfitters/Pipefitters/Insulators. Pipefitters and steamfitters installed and maintained the pipe systems for propulsion and heating. They handled asbestos gaskets and seals. Insulators cut and installed asbestos insulation in bulkheads and hulls.
Painters.  Professional painters worked in naval shipyards and on ships and may have been exposed to asbestos, as many of the products they used contained asbestos additives.  Those include textured paints, caulks, spackling and joint compounds.  They may have been exposed when sanding, scraping, taping and preparing surfaces for painting. They also worked in areas with asbestos-containing equipment including pumps and valves.
Welders.  Welders were employed at naval shipyards to weld equipment and pipe. Welders may have used gloves when welding.  Welding rods may have also contained asbestos. A 2010 study published in the American Journal of Industrial Medicine identified welders as among the highest risk occupations for developing mesothelioma.
Engineers.  Engineers were commonly involved in the design, construction and renovation of naval ships and were often present at job sites to oversee the process.  These engineers now have a higher occupational risk of contracting mesothelioma.
All of the above jobs may have exposed veterans and Navy civilian workers to asbestos and are at risk of developing mesothelioma. Veterans were likely to be exposed to asbestos as late as the 1990s – only 20 years ago.
Failure to Warn Can Make Manufacturers, Distributors & Sellers Liable
Asbestos manufacturers, distributors and sellers knew that asbestos products increased the risk of developing mesothelioma.  However, they failed to warn shipyard workers about these known dangers.
This failure makes manufacturers liable for asbestos-related injuries – even if your exposure occurred 20, 40 or 60 years ago. The statute of limitations for most asbestos lawsuits doesn't begin to toll until you discover that you've been injured – not when you were exposed.
Contact an experienced mesothelioma injury lawyer today to analyze your situation and determine your legal options so that you can make an informed decision about what's right for you and your family.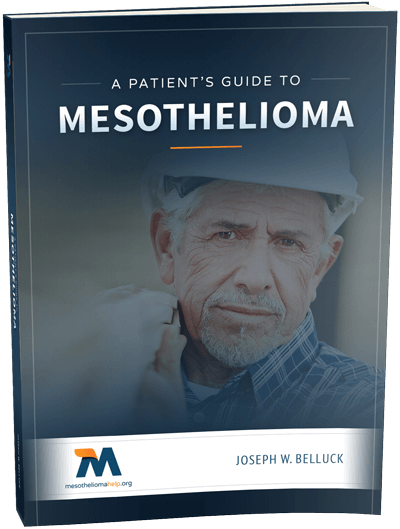 Free Mesothelioma Patient & Treatment Guide
We'd like to offer you our in-depth guide, "A Patient's Guide to Mesothelioma," absolutely free of charge.
It contains a wealth of information and resources to help you better understand the condition, choose (and afford) appropriate treatment, and exercise your legal right to compensation.
Download Now