Daughter Says to Celebrate Easter, Enjoy Memories
A few months ago, I wrote about the empty chair that would be present at Christmas. This continues every day, but with Easter it will be even more challenging. Every time my family is all together, it makes it increasingly difficult to realize that everyone is there except for Dad, the most exuberant and joyous of us all.
Dad loved get-togethers, always doing his best to prolong them and always asking, "What's your hurry?" when someone said they were going to head home. He really enjoyed Easter will all the food, candy, and Church services.
For years, Dad would wake up before dawn and head to a sunrise service. He would come home and watch me open my Easter basket when I was little before we would all head off to church to celebrate the real meaning of the holiday. Then, it would be time for dinner – this was one of the highlights of the day for Dad since he loved to eat!
After dinner, we would go home and usually try to spend some time outside, weather permitting. Then it was time to get ready to go to the Easter play. Dad always had a big part in both the Christmas and Easter programs, but he never knew his lines! He would come up with creative ways to help the situation like hiding his script in his shirt sleeve or writing lines on his hand. The best part was when he would sing. I was always so proud of him, but when he sang it usually brought me to tears.
There are special memories made every day, but perhaps the holidays bring out the best of them. Having family and those special to you all together lends itself to sentimental moments, laughter, and stories that will last a lifetime.
As we celebrate Easter, remember that the reason for this season is that Jesus died for each one of us.  Thank him for that and hold your loved ones close. From my family to yours, have a blessed Easter!
Know more about Mesothelioma and how you can deal with it.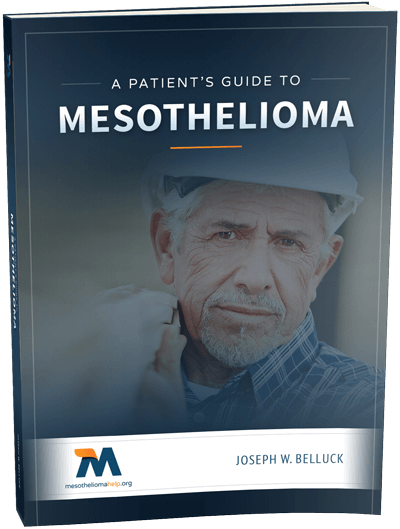 Free Mesothelioma Patient & Treatment Guide
We'd like to offer you our in-depth guide, "A Patient's Guide to Mesothelioma," absolutely free of charge.
It contains a wealth of information and resources to help you better understand the condition, choose (and afford) appropriate treatment, and exercise your legal right to compensation.
Download Now