Defining Your Personal Space During Your Mesothelioma Journey
Mesothelioma patients often face a busy schedule when initially diagnosed, and when they begin undergoing treatments. There are a lot of tests and consultations, and decisions to be made. There is a sense of urgency in getting treatment under way as soon as possible. During this phase of the disease, family and friends are frequently rallying around and trying to provide as much support as possible. There are other patients also offering support if needed. Support groups, friendships, and new relationships are formed.
At the end of the journey, when a person has exhausted his clinical options and has shifted to hospice or comfort care, the path is not as clear. We recently had a mesothelioma patient whose journey was at its end. During his battle with mesothelioma, he conducted extensive research and was willing to try anything.  But now, he had no more options, and he decided to stay home with his wife and keep things as "normal" as possible. His sons were not living at home, and he elected to have them come home a weekend after he had made the decision to enter hospice. Over this weekend they talked, reminisced, and acknowledged that he was dying. The sons went back to their lives until the final weekend of his life. During this time his wife was caring for him.
We were surprised at the couple's reluctance to ask for help from their large, extended family and network of friends.  Up until the last weekend his wife was taking total care of him and the house.
The last weekend was a different story – they had called home their sons, and let family members in to be with them. He died peacefully at home surrounded by his loved ones.
Everyone's journey is different, as is everyone's response to it. We are all unique individuals, and we have the right to decide when to let people in.
Sometimes space, both physical and mental, is needed for people to process and decide how they want to move forward. To allow a person and their loved one that space is sometimes the best support you can offer.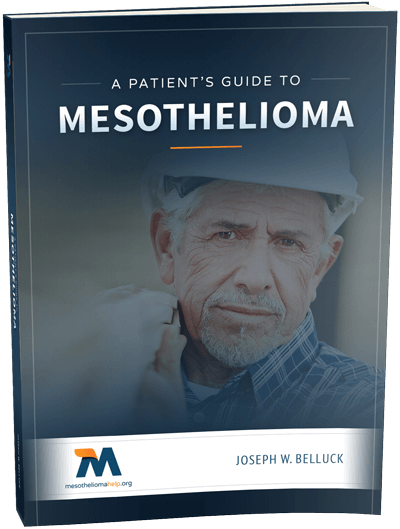 Free Mesothelioma Patient & Treatment Guide
We'd like to offer you our in-depth guide, "A Patient's Guide to Mesothelioma," absolutely free of charge.
It contains a wealth of information and resources to help you better understand the condition, choose (and afford) appropriate treatment, and exercise your legal right to compensation.
Download Now