Holding My Father's Music Close to My Heart
My father never claimed to be a musician.  He said he just "played at" the guitar but loved singing and playing with his band. Dad began singing at Church when I was little, and he practiced constantly, his latest choice of song would be stuck in my head for days. Many Saturday mornings were spent with him at the Christian book store, listening to new music, carefully choosing one. He had specific criteria that he looked for when he decided on which song to pick. He loved songs that were a bit country, classic, and told a story.
I remember many times, listening to him sing, so full of pride that my eyes would fill with tears. It happened often, but always on Easter when he sang a song called "The Hammer." It never failed that I would have to look away from him so that I wouldn't sob. The powerful message of the music, coupled with the humility of the man singing it, were almost too much for me. Now, every time I think of that song, I instantly feel sad.
When I was little, Dad always sang "You Are My Sunshine" to me. It kind of became our song. On my wedding day, before he walked me down the aisle, he handed me a gold box containing a necklace with the lyric engraved on it. It is something that I will treasure forever.
Music means a lot to me, in that I find a lot of comfort in its message; it seems like, I too, enjoy a song with a story… another trait that I inherited from my father. It makes me smile, hearing ones that I would sing with Dad, or that he thought were funny or made no sense! It seemed like Dad always had a song in his heart, and that song exuded from him like a beautiful beam of sunshine.
I love having musical memories of someone who I loved, and still love, so very much. These are some of my favorite memories that I will always hold close to my heart.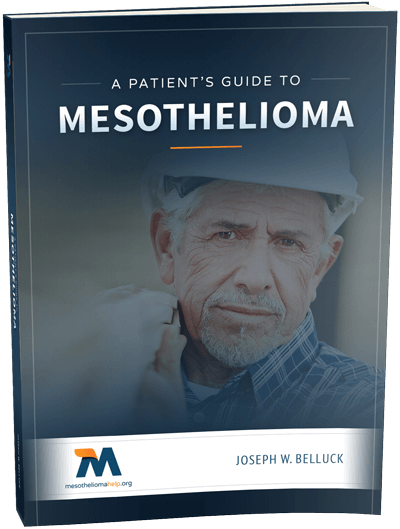 Free Mesothelioma Patient & Treatment Guide
We'd like to offer you our in-depth guide, "A Patient's Guide to Mesothelioma," absolutely free of charge.
It contains a wealth of information and resources to help you better understand the condition, choose (and afford) appropriate treatment, and exercise your legal right to compensation.
Download Now