Dr. Anne Tsao Shares Her Knowledge Through Online Curriculum
Anne Tsao, M.D., Director of the Mesothelioma Program and the Thoracic Chemo-Radiation Program at The University of Texas MD Anderson Cancer Center, is one of the leading authorities of mesothelioma in the United States, and she is also one of the strongest advocates for taking a personalized treatment approach to mesothelioma. She has treated hundreds of patients using the latest, targeted treatments available. Now, Dr. Tsao is sharing her knowledge of mesothelioma as a guest faculty member with Clinical Care Options.
Through Clinical Care Options online curriculum, Dr. Tsao discusses "current best practices and provides her perspective on the latest clinical trial data for the treatment of mesothelioma." The program, targeted to physicians and other healthcare professionals who provide medical care to mesothelioma patients, has a goal "to improve participants' ability to provide medical care for patients with mesothelioma and understand the significance of ongoing clinical research in this area."
The online class walks the student through the diagnostic options, compares and contrasts the various chemotherapy options, highlights the latest mesothelioma treatment breakthroughs and provides updates on the latest mesothelioma clinical trials. The student's knowledge is tested through several multiple choice questions.
"This is a very exciting time with many developments for mesothelioma care," concludes Dr. Tsao. "We still need to identify prognostic and predictive biomarkers and use these to design our future targeted therapy trials," and "we need to identify mechanisms for drug resistance by designing our trials to include biopsies at different time points during therapy," adds Dr. Tsao.
About MD Anderson's Mesothelioma Program
Mesothelioma is a rare form of cancer caused by past exposure to airborne asbestos fibers. The cancer is highly aggressive and is resistant to many current treatments. Just 3,000 Americans are diagnosed with mesothelioma each year.
Due to mesothelioma's relative rarity among the general population, it is recommended that mesothelioma be treated by a team of doctors and surgeons led by a mesothelioma specialist rather than by one primary physician. Mesothelioma specialists are aware of the latest research, and they are able to develop a more informed treatment plan than would a physician who does not specialize in the disease.
"Because MD Anderson's Thoracic Center cares for more patients with mesothelioma than almost any other center in the United States, you can be sure you are being cared for by renowned physicians with the highest levels of experience and skill," as noted on MD Anderson's website.
The Center's Mesothelioma Program is comprised of a team of more than 30 experts representing medical oncologists, surgeons, radiation oncologists, pulmonologists and pathologists who work closely together to customize the best treatment for each patient. Everyone on the team is considered an expert in their field and in mesothelioma.
"This program not only has the clinical arm where we treat the patients, but it also has the clinical research program that offers clinical trials for every single setting for our patients," said Dr. Tsao in a 2009 podcast for MD Anderson about new advances in mesothelioma. It also has a translational research program making it "one of the very few centers in the world that has such a comprehensive program."
To find out more about Dr. Tsao and her research on mesothelioma see MD Anderson's website.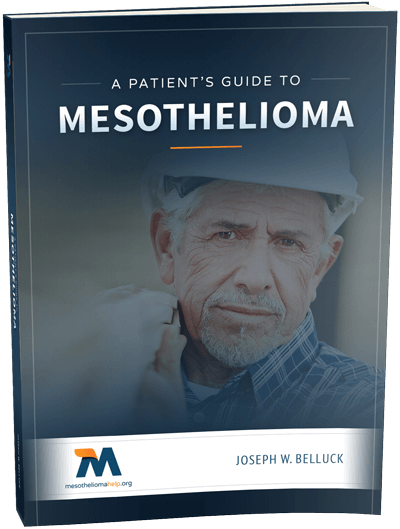 Free Mesothelioma Patient & Treatment Guide
We'd like to offer you our in-depth guide, "A Patient's Guide to Mesothelioma," absolutely free of charge.
It contains a wealth of information and resources to help you better understand the condition, choose (and afford) appropriate treatment, and exercise your legal right to compensation.
Download Now