Medical Team Supports Mesothelioma Patients in Making Care Decisions
According to a recent survey, 64% of respondents believe they could be making more decisions about their health and wellness. This national survey emphasizes the importance of empowering individuals with information within a dynamic healthcare environment. The survey by the National Council of Patient Information shows how important communication and trust is with your medical team. But unfortunately, more and more patients diagnosed with mesothelioma turn to the internet. This one-sided approach to learning about the disease can lead to unrealistic expectations, for both the patient and family.
This past week a man who had surgery a year ago, a pleurectomy, for malignant pleural mesothelioma was re-admitted to the hospital. His course has been complicated over the last year, and emotionally it has been a challenge. He has undergone chemotherapy, and fell and sustained bruises while being on a blood thinner. After surgery, both he and his wife felt that progress was way too slow. He was disappointed in how he felt. He wanted more out of himself physically and looked upon his slow progress as a failure on his part.
He was readmitted and found to have metastatic disease – his mesothelioma had spread. He was offered the options best suited him by his team. He could restart chemotherapy or he could elect to go home with hospice. Armed with his options, he was going home to think about his choices. Did he want to go through another round of chemotherapy or did he want to choose hospice?  This is a very personal decision that he and his family had to make.
In order to make healthcare decisions, all questions must be answered, the information must be understood, and all communication must be clear. Whatever decision the patient makes will be fully supported by the medical team.  As his journey continues with mesothelioma, the choices he makes will impact he and his family. What are his values?  What does he value in his life?  His decisions made with his  family, and his medical team, will be based on what he wants.
Know more about Mesothelioma and how you can deal with it.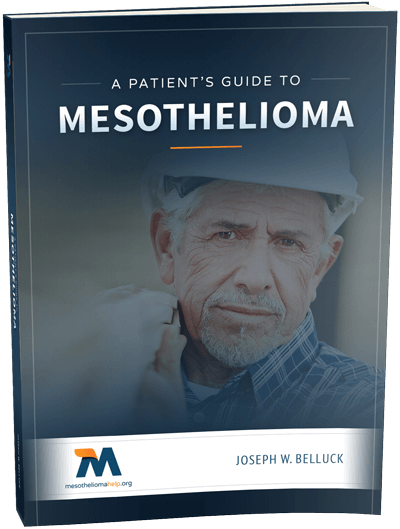 Free Mesothelioma Patient & Treatment Guide
We'd like to offer you our in-depth guide, "A Patient's Guide to Mesothelioma," absolutely free of charge.
It contains a wealth of information and resources to help you better understand the condition, choose (and afford) appropriate treatment, and exercise your legal right to compensation.
Download Now