Your Mesothelioma Medical Team Is On Your Side
People can play different roles in your life, and those roles can change dramatically based on the circumstances. The same goes for your doctors and medical team. While my father battled pleural mesothelioma, these amazing people went from strangers to confidants to friends.
When Dad was first diagnosed, we were complete strangers to all of the team. I remember in our first meeting with Dr. Harvey Pass, he entered the room and I immediately felt at ease. Hearing from someone who was optimistic and believed that he could really help was a welcome breath of fresh air. We had come off of the worst news of our lives and were given little hope until he entered the picture.
Once surgery was completed, we continued on with more and more practitioners who specialized in an area of need. They each treated us like real people, and counseled us on what steps were necessary moving forward, and joined in celebrations when the scans were clear.
I will always remember the office of my father's primary care physician. The morning after he passed away, we were still working on notifying everyone when we got a call from them. They asked me if they could speak to my Dad; when I had to tell them that he was gone, the woman on the other end of the phone broke down in tears, saying, "Honey, I'm so sorry.  I really liked your Dad," then quickly hung up without saying goodbye. Moments later, the doctor called, asking what had happened and offering the most sincere condolences. The staff later joined us at the viewing and funeral, and still check in with us today.
Always remember that your medical team is on your side. They will be with you through your entire struggle and can even become friends. I appreciate all those who treated my father, and also me and my family, although it was in a different way.  We thank you from the bottoms of our hearts.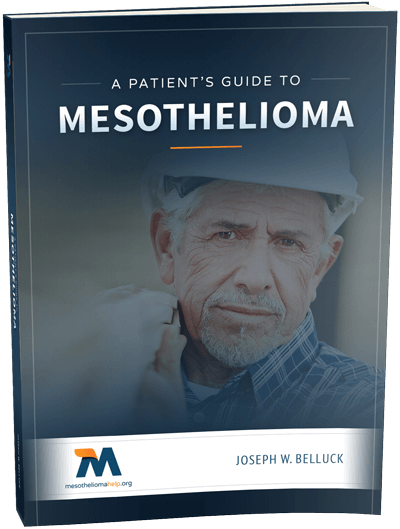 Free Mesothelioma Patient & Treatment Guide
We'd like to offer you our in-depth guide, "A Patient's Guide to Mesothelioma," absolutely free of charge.
It contains a wealth of information and resources to help you better understand the condition, choose (and afford) appropriate treatment, and exercise your legal right to compensation.
Download Now